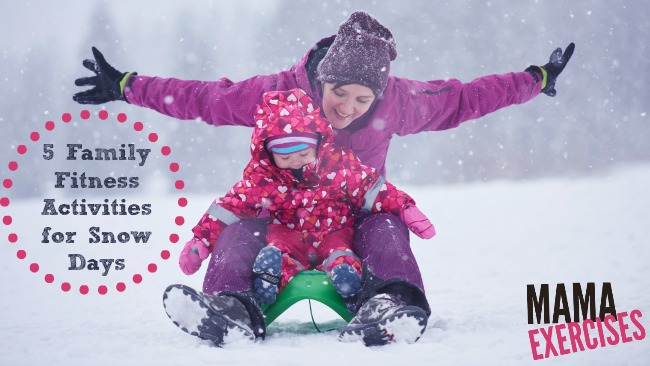 Snow days are awesome days for family fitness fun! In fact, you can burn so many calories that the hot chocolate and cookies that you have when you come inside won't even phase you! If you're stuck wondering how to make the next snow day one that your entire family enjoys, check out the five ideas below. Then, bundle up and have some fun!
Family Fitness Activities for a Snow Day
1. Build a Snow Family
Papa Snowman needs a family, so get busy building a whole family of snow people. You can use a pre-packaged kit of accessories or go old-school with sticks and stones for their arms and eyes. No matter what you do, rolling and packing snow into balls will result in some serious fun and calorie burning.
2. Snowball Fights
Ready, aim, fire! Whether it's an impromptu or pre-planned snowball fight, it's an activity the whole family can enjoy. Partner younger children up with older siblings or adults to give them a fighting chance to win. A parents vs. kids snowball fight is always a fun alternative, as well.
3. Sledding
Work those lower body and core muscles with some sledding fun. Walking up and down the sledding hill while bundled up in snow gear is a great way to build muscles and have fun. Sledding down is awesome for engaging the core muscles. And laughing helps release those feel-good hormones and improves everyone's mood!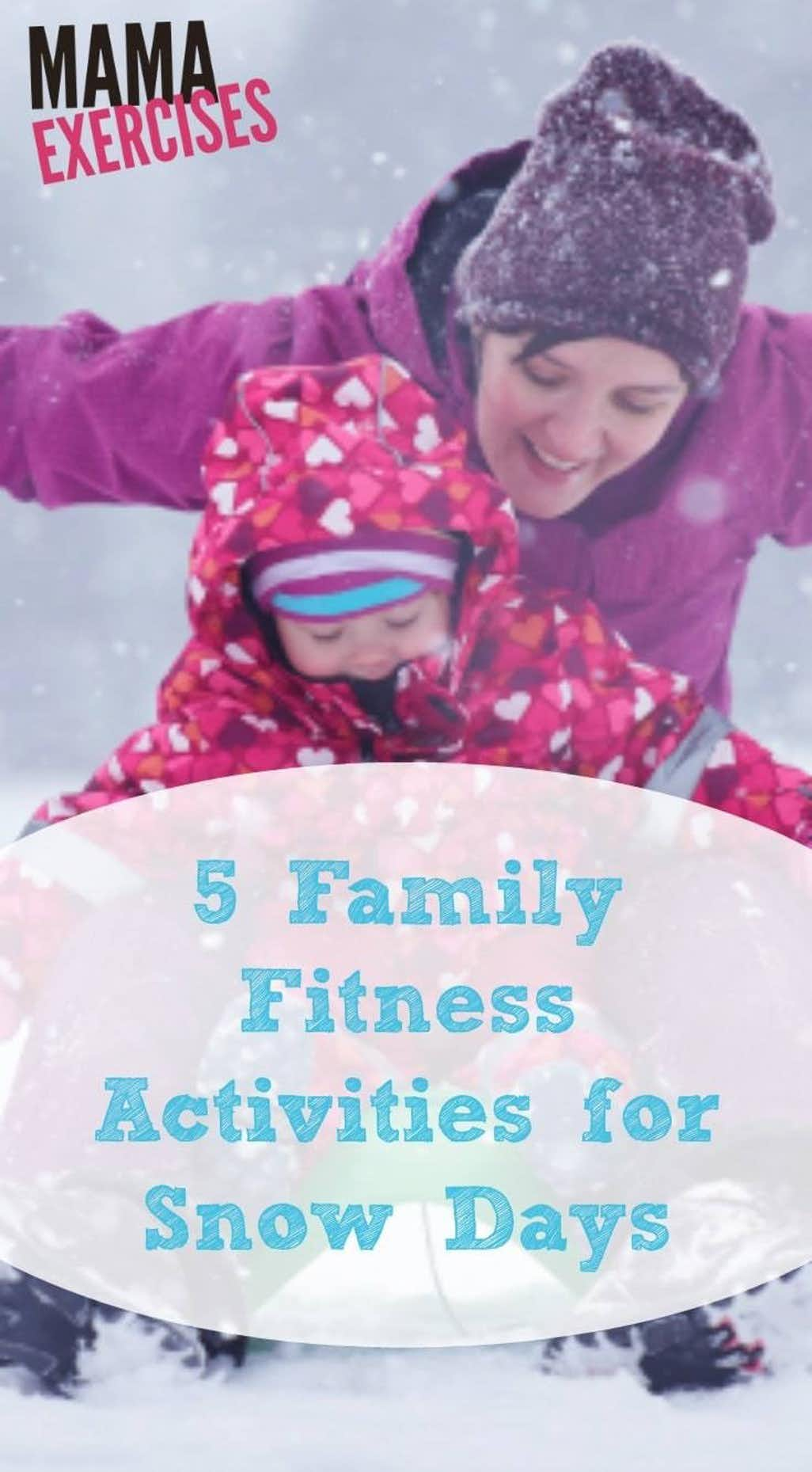 4. Snow Angels
Create a chorus of snow angels with your littles by flopping onto the snow and spreading your wings. See how many it takes to cover your yard!
5. Walk in the Snow
There's something magical about taking a walk in the snow. Not only is it excellent cardio, but it's also a great time to bond and to be on the lookout for animal prints! Take a walk in the early evening while the snow is falling or in the morning when there's no one else about.
No matter what you decide to do in the snow, be sure that everyone is dressed properly in layers and limit the amount of time you spend outside to avoid frostbite and hypothermia. Little ones feel the effects of the cold much more quickly than adults, so be extra mindful of their limitations. Stopping for hot chocolate breaks in front of the fire place and snuggles under the blankets on the sofa is entirely appropriate. Most of all, have fun and enjoy spending the day together!
Save
Save