Yoga for kids gives them the same physical and mental health benefits that adults get. Introduce them to a world of relaxation and confidence.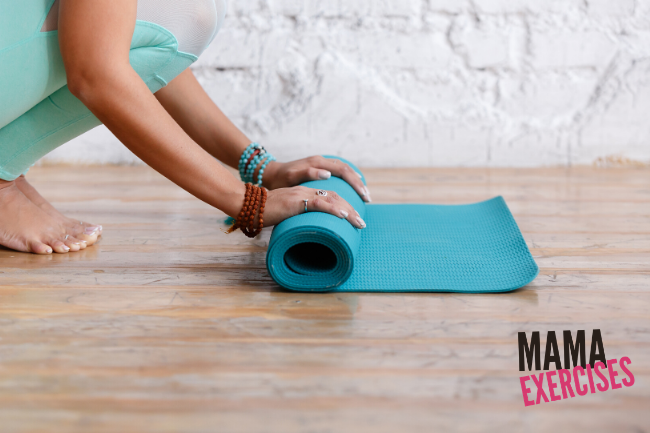 While I've never had to be extricated from a yoga pose gone bad, I can assure you that I am no yogi. However, I love the stretches and how relaxed and centered yoga makes me feel.
Maybe it's the need for total concentration or the calming New Age music that always seem to be in the background that works it's magic.
Whatever it is, yoga is blissful when you stop worrying about getting it wrong and focus on feeling grounded.

Yoga for Kids
My kids tend to be hold on to anxiety and have since they were old enough to know what worry was. Their worry makes me worry about them sometimes.
Thankfully, they've all tried and enjoy yoga to some extent. I think they especially enjoyed the one-legged balancing when they were younger.
If your kids need some down time to focus and concentrate on simply breathing and being, check out the resources below for starting yoga with children.
Not only is it a great way to reduce stress and help high-energy kids calm down and focus, it's also a great family bonding exercise. Nothing says familial love like doing downward dog with your entire family on a Friday night. 😉
Resources for Starting Yoga with Kids
Local Kids Yoga Classes
If you want to get out of the house and try some yoga, check your local community fitness center or children's gym for yoga classes for kids.
If you're a homeschooler or have little ones at home with you, inquire at some of the local yoga studios, because they sometimes have Mommy and Me Yoga or a class specifically for homeschoolers' PE credit.

Yoga Books for Kids
There are a lot of yoga for kids books out there, but one of my favorites is Little Flower Yoga by Jennifer Cohen Harper.
She talks about the neuroscience of attention and concentration and gives easy to implement, fun yoga activity ideas for working with your kids either at home or at school.

Yoga for Children: 200+ Yoga Poses, Breathing Exercises, and Meditations for Healthier, Happier, More Resilient Children by Lisa Flynn is also a favorite, because it has a lot of great illustrations and photos of kids doing different yoga poses.
My kids can easily pick this one up and do some poses on their own in the backyard and I know that they're going to have a pretty good idea of what the pose is and how to get into and out of it.

If your kids love cards or games (and who doesn't?!), Yoga Pretzel Cards are another great resources. Simply pick a card and give the yoga pose a try. This is an especially fun resource for Family Yoga Night!

Yoga for Kids Videos
For your littlest aspiring yogis, Once Upon a Mat is a fun and completely age-appropriate children's yoga DVD. It features preschoolers and is a great way for your child to see someone his or age having fun with yoga.
For your older kids and teens, Yoga Skills for Youth Peacemakers is a good option for yoga poses, technique explanation, and breathing exercises.
And, if your child wants to see a yoga series featuring kid yogis, try Kids World Yoga which features workouts led by kids and is fun for everyone in the family!
Apps for Yoga with Kids
I really like the Kids Yogaverse: I Am Sun, I Am Moon app, because it walks kids through a story while also giving them animated poses. The homeschool mom in me is psyched for the literature connection, but my youngest likes this one, because it's easy for her to follow. The app is pricey though, so consider it carefully before purchasing.
C-Fit Yoga and Super Stretch Yoga are two others that you might want to check out. Honestly, I'm not a fan of expensive apps (because there are so many not awesome apps out there) and it's hard to find a kids yoga app (or an app about any subject!) that I'm willing to pay for.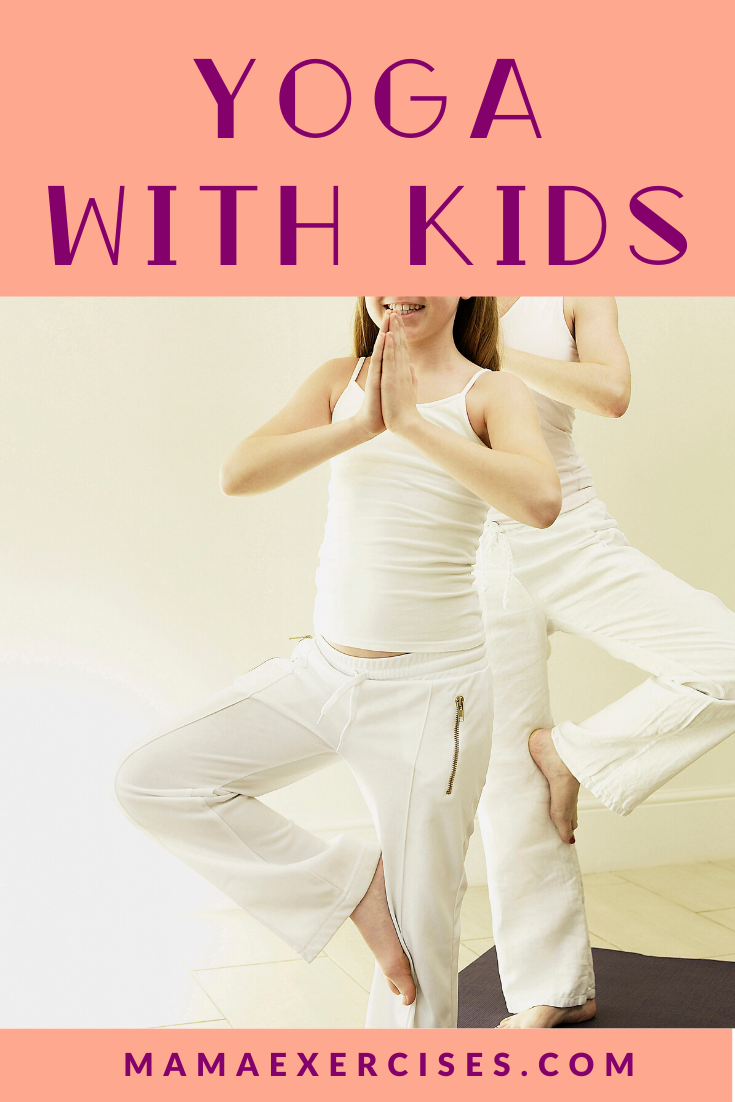 If you want to start introducing yoga to your kids, I'd recommend going with a book first and then introducing a DVD after you read through some of the science and benefits of yoga first.
I'm a big believer in understanding the background and purpose of something before jumping in, and that's especially true of exercise.
So, give one of the resources above a shot and let me know how your kids enjoy it. If I've missed a resource you think should be included, please let me know in the comments!
Namaste, friends!