Exercising during the holidays isn't as hard as you might think. Here's why.
The holidays are a time to indulge, have fun, and celebrate the wonders of the season! The wonders of the season don't include too tight pants and gaining weight though.
In fact, exercising during the holidays is probably more important than at any other time of the year.
Why? Well, the holidays are stressful and what have I mentioned is a great way to combat stress? That's right – exercise!
So, how do you stay focused? Here are three tips for keeping your exercise routine from going to the wayside this holiday season.
Exercising During the Holidays
Tip 1: No Excuses
Really, the easiest way to make sure you get your workouts in during the holidays is to make sure that you're not giving in to excuses.
Yes, there will be busy days and too many obligations and commitments, but guess what? Exercise is a commitment to yourself.
And if you're not going to commit to taking care of yourself, you're not going to be able to take the best care of all of the other obligations on your plate.
So, put the excuses away and commit to getting your workout in.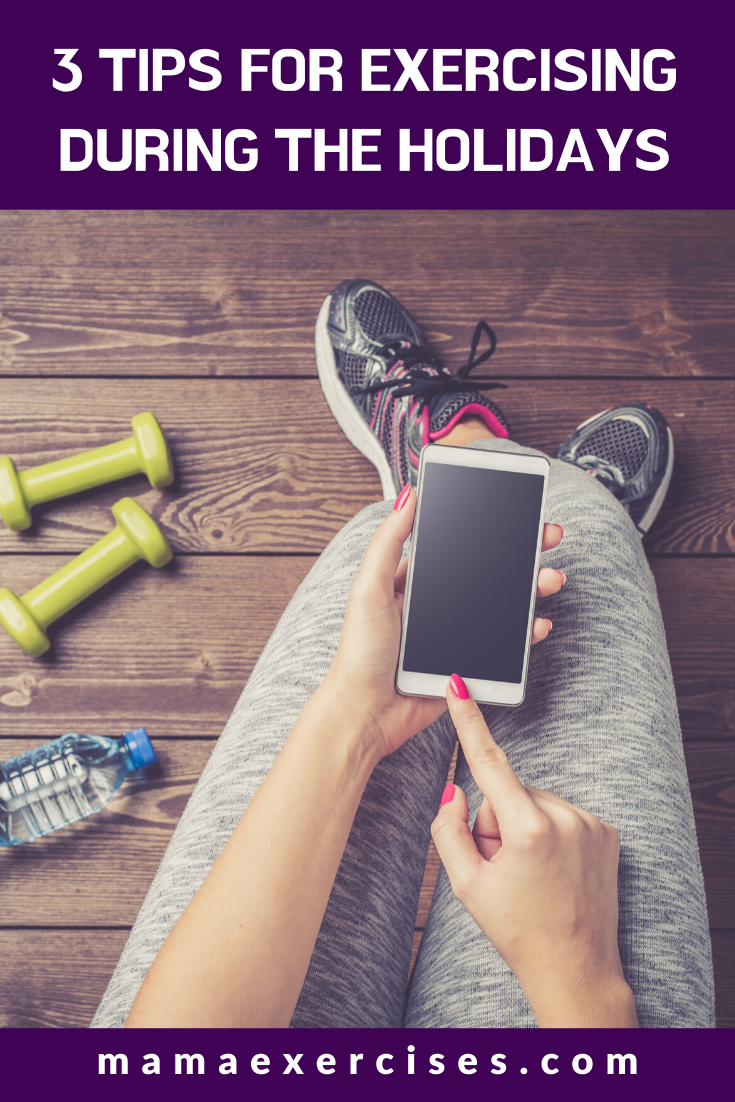 Tip 2: Schedule It In
One of the ways that you can prevent yourself from making excuses is to schedule in your workout.
You probably already have a general idea of the time of day you'll work out, but for the holidays, actually write down – in pen – the days and times you'll be working out.
Set a reminder on your phone and don't shut that annoying pinging sound off until you begin your workout.
If you're having a hard time finding time to schedule it in (because finding time for ourselves can be hard), hire a personal trainer for a few months and pre-pay. There's no way you're going to blow off an appointment with someone – especially when you've already paid them!
Can't make it to the gym? Hire a virtual trainer (like me!), who will Skype or FaceTime with you to make sure you're getting your workout in.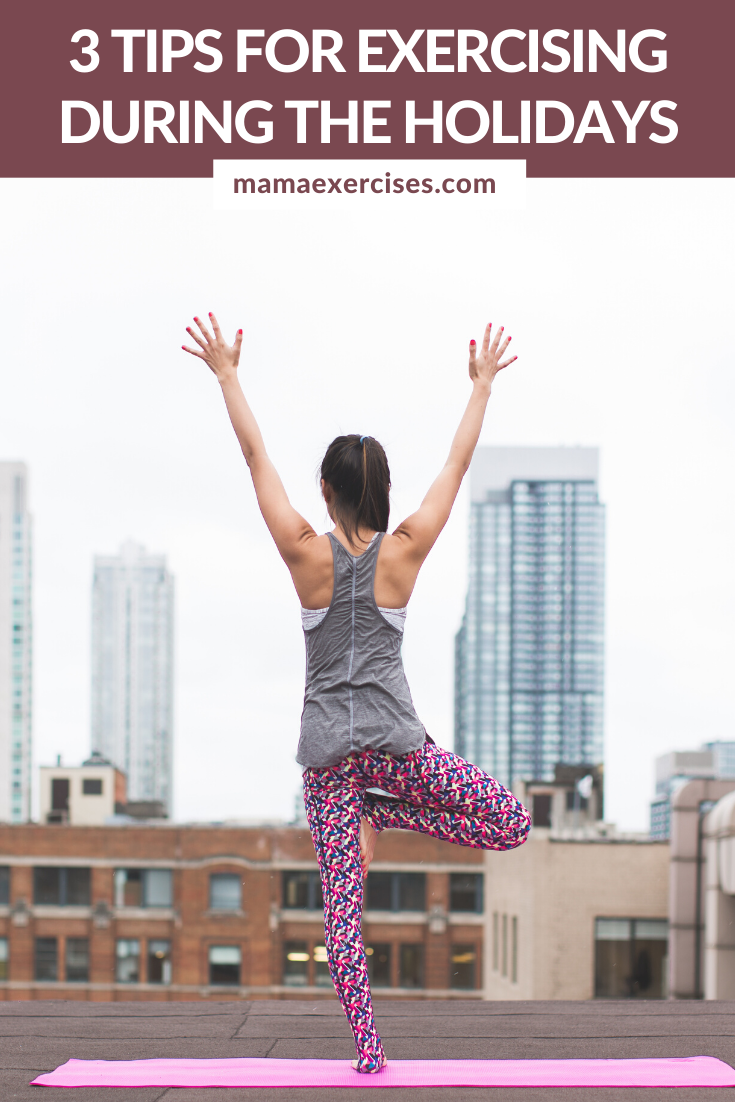 Tip 3: Count Your Steps and Your Calories
You know what's a great motivator during the holidays? Keeping track of your caloric intake.
When you start adding up the cookies and candy and snacks, the number is going to jolt you into action. Who wants a 3000 calorie day when they've been working so hard throughout the year to meet their fitness goals? Not this person!
I'm not saying to not enjoy the holidays – and food is very much a part of those celebrations – but I'm asking you to take a look at what you're consuming and think about how you can burn off some of those calories.
Keep track of your steps too, because we tend to walk a lot more during the holidays to do shopping and attend events. Those steps will quickly add up and motivate you to move even more.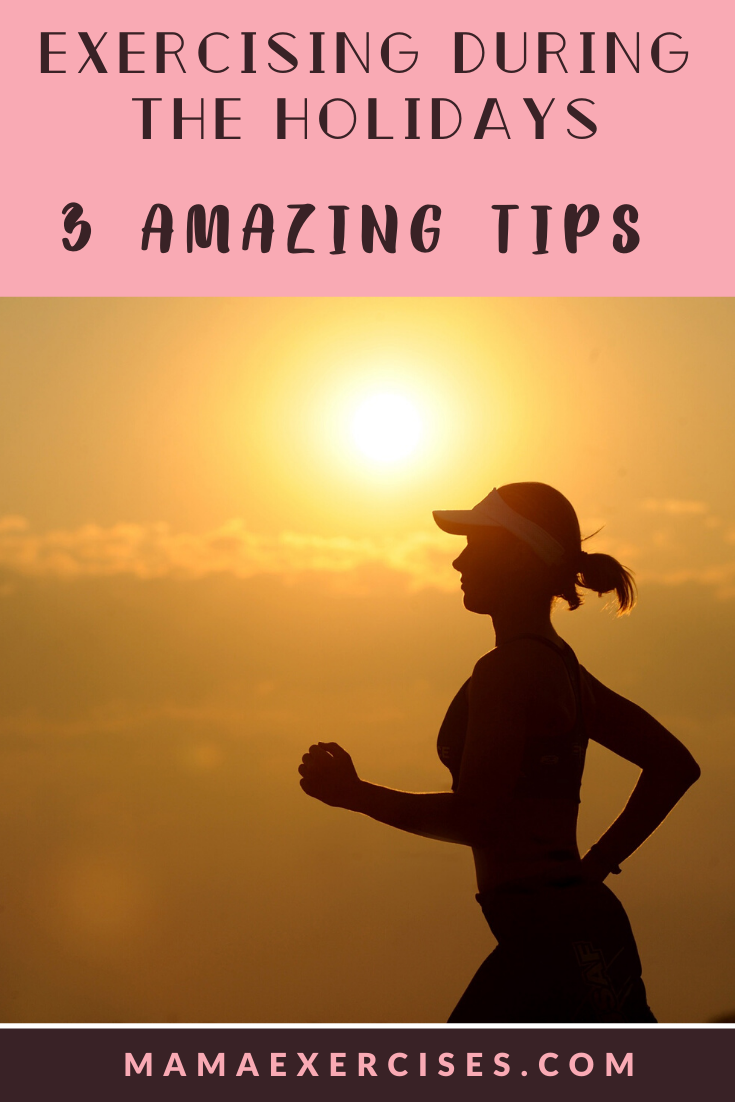 The holidays are meant to be enjoyed and celebrated, but that doesn't mean that you have to abandon all of the work you've done up until then.
Pay attention to your excuses, schedule time for your workouts – with accountability if need be, and keep track of what you're consuming.
Then, come January 2nd, you'll find that you can still fit into your clothes and the holidays were a lot less stressful than they would have been if you hadn't been exercising.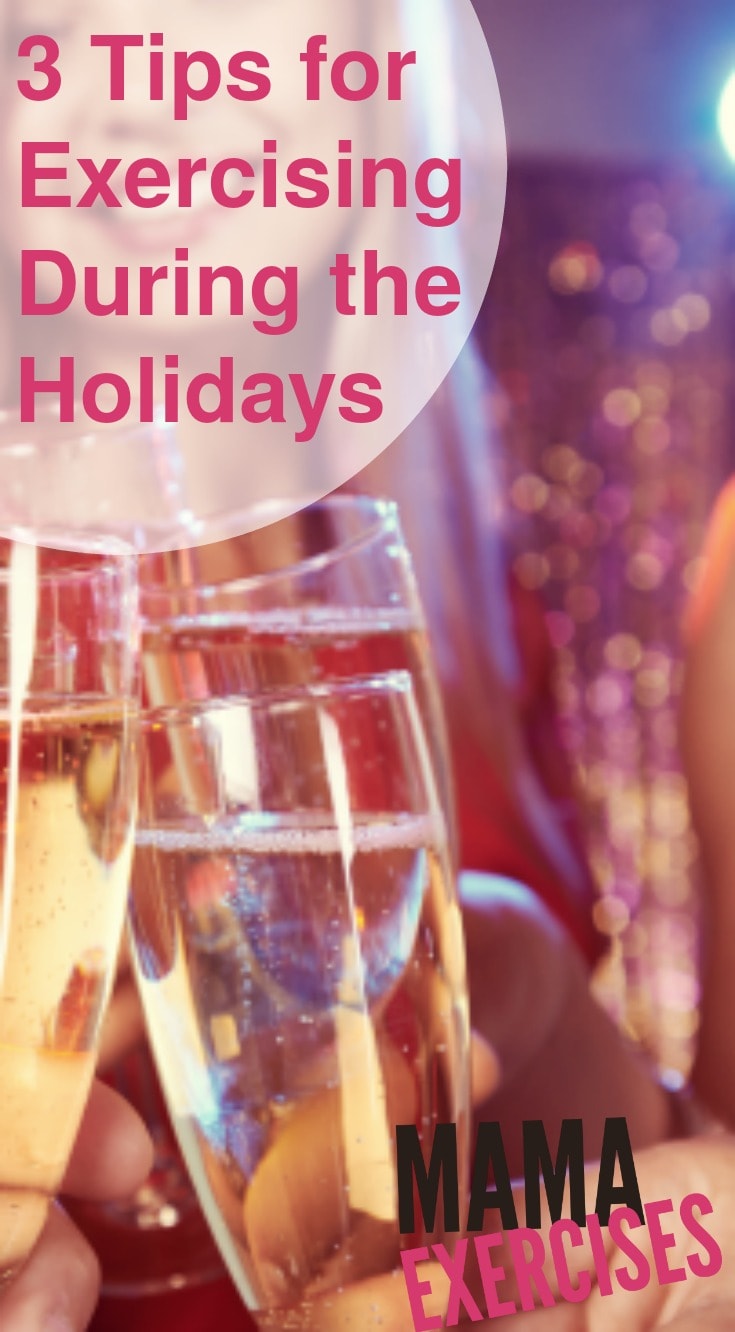 Save