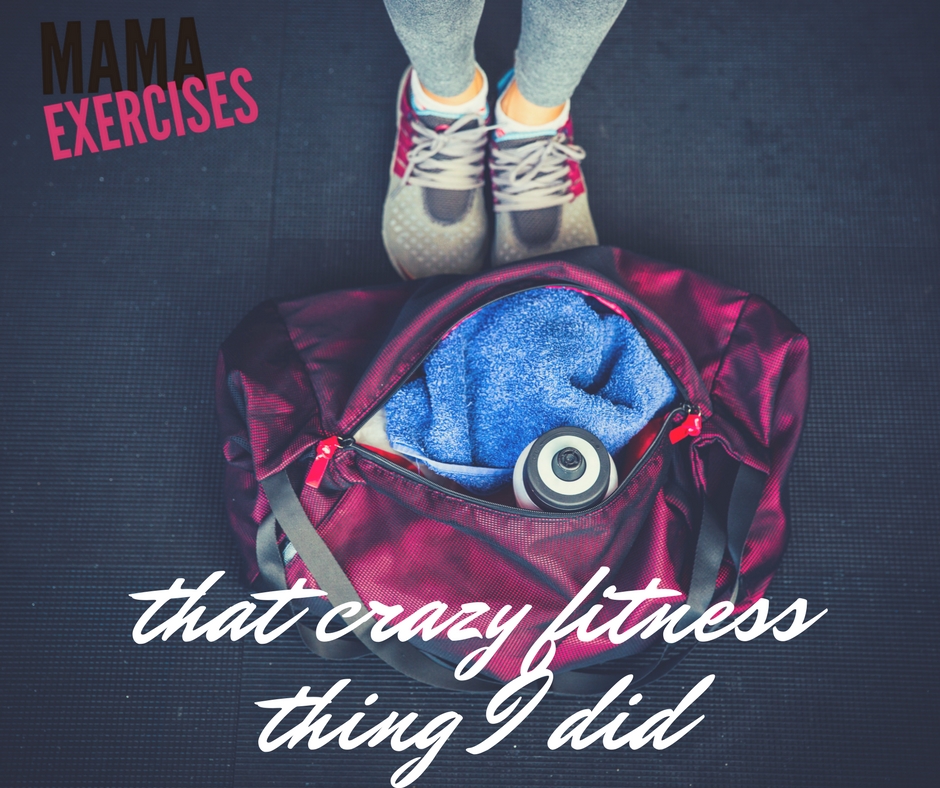 I did a crazy thing on Friday afternoon. Something that I didn't really anticipate doing anytime soon (possibly ever). I joined a new gym.
Wait, what?! Shouldn't I, as a personal trainer, already belong to a gym?!
Perhaps. But here's the thing. I've gotten comfortable working out at home. I'm a total introvert at heart and going to the gym is not an introvert's specialty. I've been doing client training online and, since I have a ton of weights, bands, and equipment here, it wasn't necessary to really go anywhere to get a workout in.
But…I also stopped pushing myself in my cardio workouts. And, as someone who has definite bouts of anxiety, that's not necessarily a good thing. At all. For me, those heart-pumping, endorphin-releasing workouts are more to control the anxiety than because I want to drop some pounds (which I do, but that's another article).
First Morning at the Gym
So, today, I woke up at my normal time and instead of getting a cup of coffee and starting right in on work like I usually do, I went to the gym. I wasn't there for resistance training today. I wasn't there to walk around the indoor track. No, I was there to say hello to my long-lost friend – the Precor Elliptical machine. Man, I've missed that machine.
Some people love the treadmill, some swoon over the spin bike, but I get giddy over the elliptical. It's easier on my knees (two knee surgeries later) and gets my heart pumping every single time. This morning was no exception.
Using my new Fitbit Alta HR that I got for my birthday last week (LOVE it, btw), and then comparing it to the heart rate monitor on the Precor, I found myself shredding the stress and anxiety with each beat of my heart. I should actually lower my intensity a smidge tomorrow, because it was quite a workout. 😉 But now, a few hours later, I feel calmer and more centered than I have in awhile. Balance isn't easy to achieve, but when you have anxiety, it's so important to try.
So, there you have it, I am now an official gym member again. And, I'm thinking of hiring my own personal trainer too. Because even personal trainers can benefit from having someone guide, push, and encourage them.
Happy exercising, friends!
Save