What's in Shakeology? Shakeology's Ingredients and Your Health.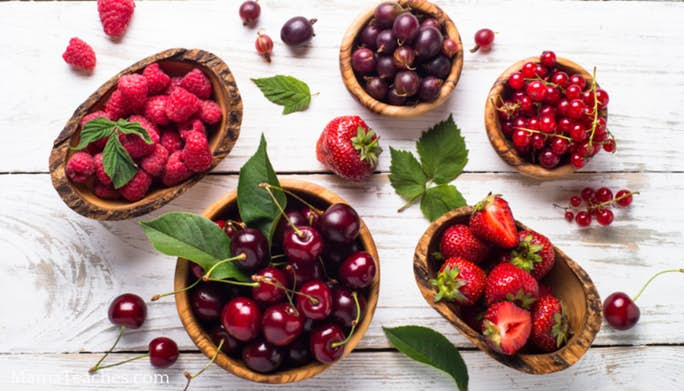 Shakeology has protein, antioxidants, phytonutrients, prebiotics, probiotics, adaptogens, and more in its ingredients list.
​
With the popularity of Shakeology, it seems that there are people everywhere saying just how beneficial this meal replacement has been in their lives. Though some of the claims might seem so good to be true, many of the ingredients in Shakeology support the body in performing a lot of essential functions.
When you look at the Shakeology ingredient list or examine vegan Shakeology ingredients, you can begin to understand why the Shakeology ingredients are so powerful. Here are just a few of the highlights from the Shakeology ingredient list that will make a big difference in how you feel and bring significant benefits to your body.
​
Shakeology Ingredients
Protein Sources in Shakeology Ingredients
One of the key ingredients in Shakeology is protein, which helps to build and repair muscle in the body. This comes from a blend of whey protein and some plant-based protein sources that is paired with lactase to help those who struggle to break down the lactose found in this source.
In the vegan Shakeology ingredients, there are several components to the Shakeology ingredients list that make up the protein values. These include chia, flaxseed, oat, quinoa, and others. The amounts of these are not listed on the Shakeology ingredient list, as it is a proprietary blend.
​
Antioxidants from the Shakeology Ingredient List
Shakeology is a good source of antioxidant vitamins that are beneficial to health on a cellular level. It includes vitamins A, C, and A, plus Goji Berries, Green Tea, Pomegranate and other Super-Fruits to add to the antioxidant benefits of the blend. The Shakeology ingredient list goes into detail about what goes into this proprietary blend, though it does not include the amounts of individual ingredients.
​
Phytonutrient Ingredients in Shakeology
There are several phytonutrient ingredients in Shakeology that are considered "green superfoods" that have many benefits to boost overall health and immune system function. These include Shakeology ingredients like kale, spirulina, spinach, moringa, and chlorella. The research into how beneficial phytonutrients are to your health is continually growing, so ensuring that you have a stable source of these is essential.
​
Prebiotic and Probiotic Shakeology Ingredients
Good bacteria in your gut is essential to digestive health, which affects your body overall. There are ingredients in Shakeology like Yacon Root, Chicory Root, and Lactobacillus Sporogenes which help support digestion. These are also in the vegan Shakeology ingredients, making both a good source of prebiotics and probiotics to keep your gut health in check.
​
Adaptogens in the Shakeology Ingredient List
One of the other key components included in Shakeology ingredients are adaptogens. These are herbs that help the body handle stress and fight free radicals in the body. These include Maitake mushrooms, Reishi mushrooms, Astragalus, Maca, and more. They grow in harsh climates, making the nutrients in them more concentrated and powerful to consume. The beneficial impact adaptogens can have on the body is fascinating!
Many different Shakeology ingredients are included in the different flavors, but the basics remain the same across the brand. Take time to review the vegan Shakeology ingredients and compare to the non-vegan Shakeology ingredients list to ensure that you are choosing the formula that best fits your own dietary needs.
​
You'll also like these articles: