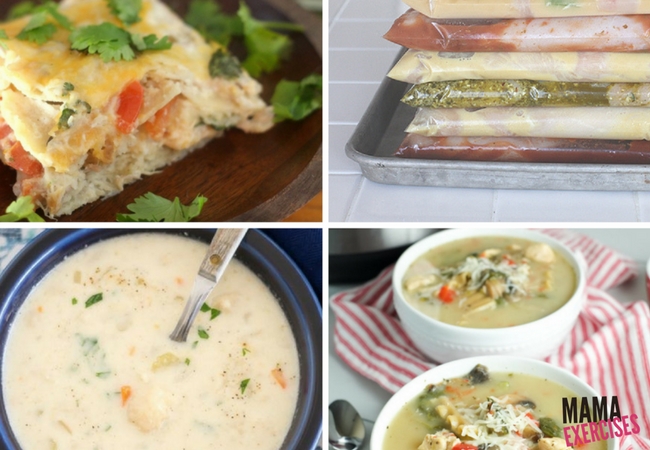 Meal prep is so important to staying on track with your health and fitness goals, but I'll admit that I'm not really a fan of standing in the kitchen and meal prepping for hours on end. I'm also not much of a fan of cooking when I don't have to – but I'm really trying to branch out and expand my cooking horizons. One of the ways that I get around it is to rely a lot on easy freezer meals.
Freezer meals are, basically, pre-cooked and prepped meals that require very little cooking when you actually need to make them for a meal. I've found them to be particular helpful on busy school nights when we have to rush out to Scouts, dance or Parkour. They're also great for quick breakfasts!
When my kids were little, I relied on freezer meals to keep us on budget for groceries and make dinner less of a hassle. Busy moms, I feel your pain!
If you're just starting to meal prep or are looking for an easy way to make mealtime easier, try some of our favorite freezer meals. They'll last for weeks and can save you both time and money!
Easy Freezer Meals
These are fabulous for a quick breakfast. Since my oldest has to be at the bus stop before 7am, these are perfect to grab and go.
There's nothing like the smell of Cilantro Lime Chicken cooking! It not only smells good, it's delicious!
My family doesn't usually like cauliflower, but this scrumptious soup has them devouring it in no time!
This link has a bunch of good recipes for chicken freezer meals – including yummy Pesto Ranch Chicken!
Stuffed shells are so easy to prep and cook. I always like to pair them with a hearty veggie salad and some crusty Italian bread!
I could eat breakfast all day, every day, so things like these freezer breakfast sandwiches often keep me filled for lunches, as well as breakfast!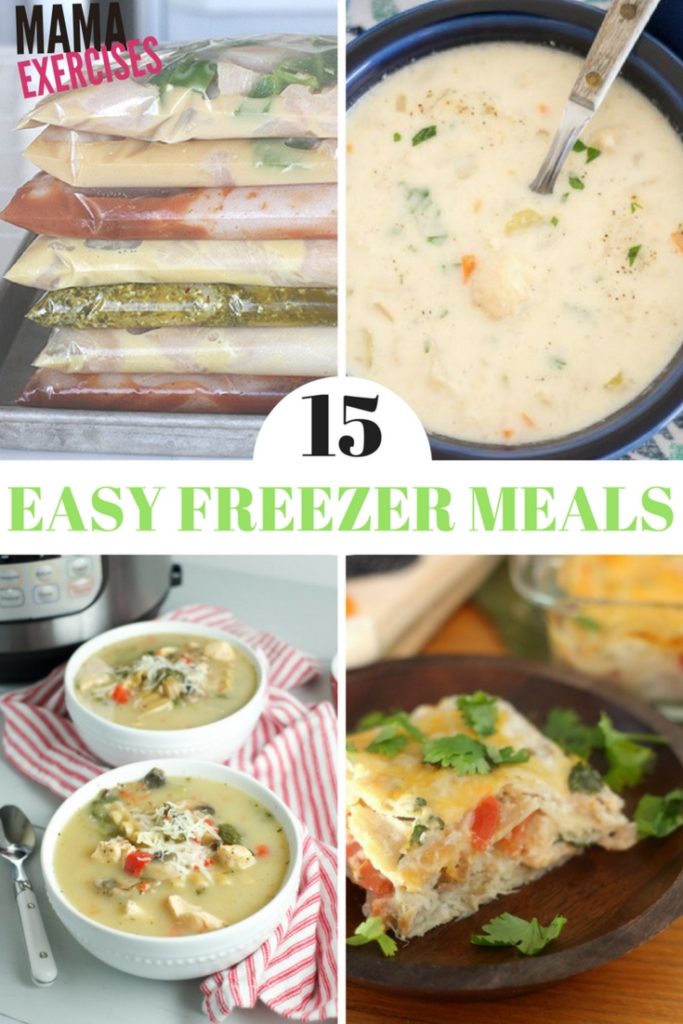 Affiliate links below.
This is another one of my kids' favorite pasta freezer meals!
This freezer meal is great with pulled pork, but I also love making it with leftover chicken from when we do a slow cooker chicken. It's a great way to make use of everything we have.
This is one of my favorite comfort food soups! I like to make some big batches by tripling the recipe and freezing two portions of it while eating the first portion for lunch during the week.
This is such a fun and quick freezer meal! The best part? When you cook in an Instant Pot, you can cook right from frozen and don't even have to thaw first! If you don't have an Instant Pot, here's one that I like.
Say so long to unhealthy Salisbury Steak, because this freezer meal can be made with organic, lean ground beef!
I love making this with our own homemade applesauce. It's so yummy and smells sooo good when cooking!!
This is yummy with quinoa too!
We love Mexican food, so this Taco Salad Freezer Meal is a go-to favorite!
Yummy soup is always a great freezer meal and this garlic lime chicken is delicious when served with some tortilla chips!
Be sure to watch for more great meal prep ideas!
Save