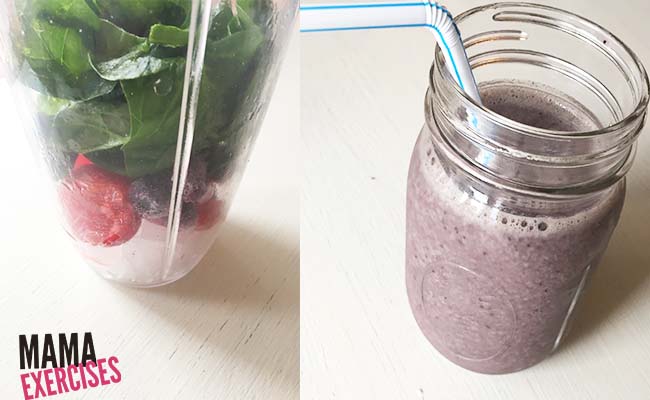 "Don't put spinach in my shake…or almond milk," the youngest hollered from the other room as I was whipping her up a shake. Now, I don't know about your kids, but my youngest is going through the "Will only eat beige carbs and chicken shaped like a dinosaur" phase, so getting fruits and veggies into her diet is like trying to be a stealthy ninja in a room full of roaring tigers. One false piece of food and that shake is going down.
And guess what happened?
She drank it all. Every last sip.
It wasn't until about a week later when she asked how to make it, because she was going to attempt it herself. Despite her look of horror when she heard the spinach and the almond milk, I think she was secretly pleased with herself for drinking them and not even knowing.
So, for all of you stealthy ninja moms, this recipe is for you!
Strawberry Blueberry Smoothie Recipe
Serves: 1 adult or 2 small kids
Prep Time: 2 minutes (unless the kids are hanging on your legs…in which case it could take 5)
Ingredients:
1 handful of washed, cored and sliced in half fresh strawberries (you can also use frozen!)
1 handful of washed blueberries (frozen is fine too!)
1 heaping handful of washed spinach leaves
1/4 cup crushed ice
1 cup almond milk (you could use water or another nut milk if you wanted to)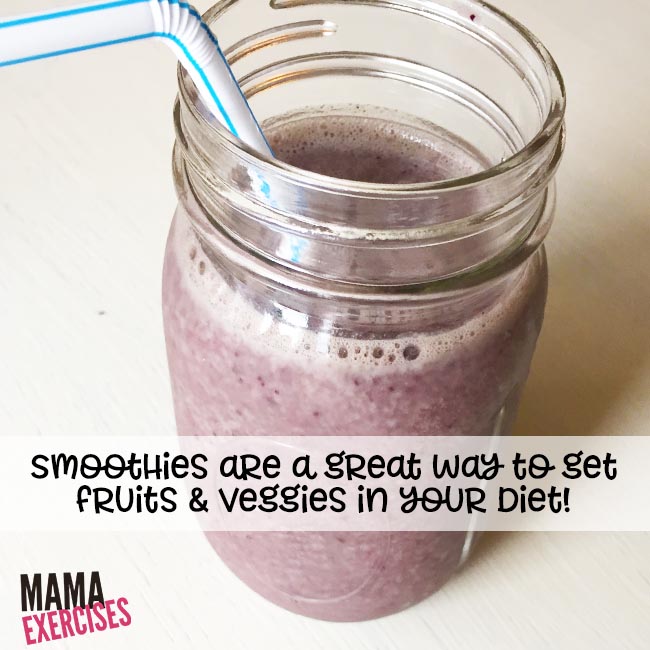 This post contains affiliate links.
Directions:
Place everything in a blender (we use this one) and blend it for all it's worth. Seriously though, I blend for a long while when I'm making them for the kids, because they'll never drink them again if they have to chew a spinach leaf in their smoothies. Serve in a glass or shaker cup and enjoy!
You might also like this Peanut Butter Banana Smoothie recipe!
Want to save this recipe for later? Pin the image below!

Save