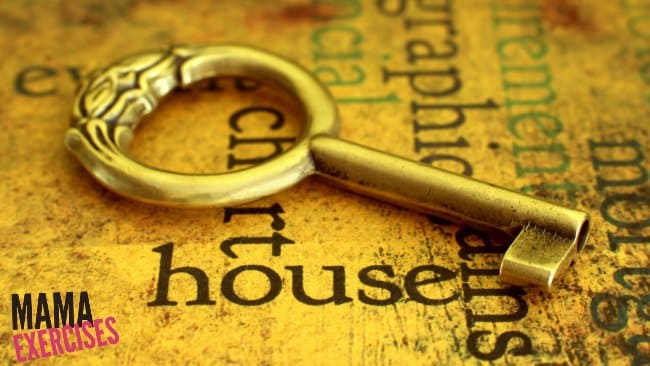 Why, Hello there, friend. It's been a few weeks since I've last seen you and, boy, have I missed being around. As you may know, we moved at the beginning of December. December 1st to be exact. And, as I usually do, I severely underestimated the time commitment required to completely paint and clean a new house, move everything from the old house, and now start to get the old house ready to sell. Oh, and there were all three kids' birthdays, Thanksgiving, Christmas, and out of town family squeezed into the chaos, as well. And did I mention that I was still working through all of it? I'm exhausted.
And I haven't had a decent workout for weeks.
Which makes me antsy and cranky and tired and far from my best self.
Can you relate? Do you feel that way when you haven't exercised?
I had grand plans when we first moved to redo a quarter of the garage into my workout space. Those plans have been waylaid by limited space and the bazillion other things going on around here.
BUT! On Monday we made progress in sorting out the boxes and bins and moving things that still belong to the former occupants over to the other half of the garage. Before we put the mats down and finalized the placement of the equipment, we wanted to get every single bin out of the other house, so we'd know exactly how much we had to organize.
And now they're all here, so we can spend some time after I'm done my work hours tomorrow to sort through everything else and then finally get my space set-up before the beginning of the year. Saturday is my deadline.
And thank goodness really. Thank goodness that space will be ready and I can once again lose myself in an early morning workout. Thank goodness I can get myself back on track.
Because a new year deserves a fresh start and a clean space and a mama who isn't tired and cranky! =)
How have you been?