Heading out of town? Working out while traveling is possible! Find out how.
If you travel, you know that fitting in your workout around business meetings and travel schedules is super challenging. Since it's easy to get off of track with your exercise (and meal!) plan, having a new plan for when you're traveling is essential. So, pack those exercise shoes and don't forget the workout bra, because here's how you can stay on track.
Working Out While Traveling
1. Make Use of the Hotel Gym
I've been really fortunate to stay in some nice hotels with great gyms. I think the Orlando Marriott's gym is my favorite…although the one in San Diego was also sweet.
It doesn't have to be a big, fancy gym with a great view, but the hotel gym should be filled with at least a treadmill and elliptical that are in good condition. Check them out before getting on them and always, always, always wipe them down before and after using them.
I tend to stay away from the exercise balls they have available and anything else that's hard to clean and disinfect.
Aim to get in some good cardio in on the machines followed by some body weight exercises like squats and lunges.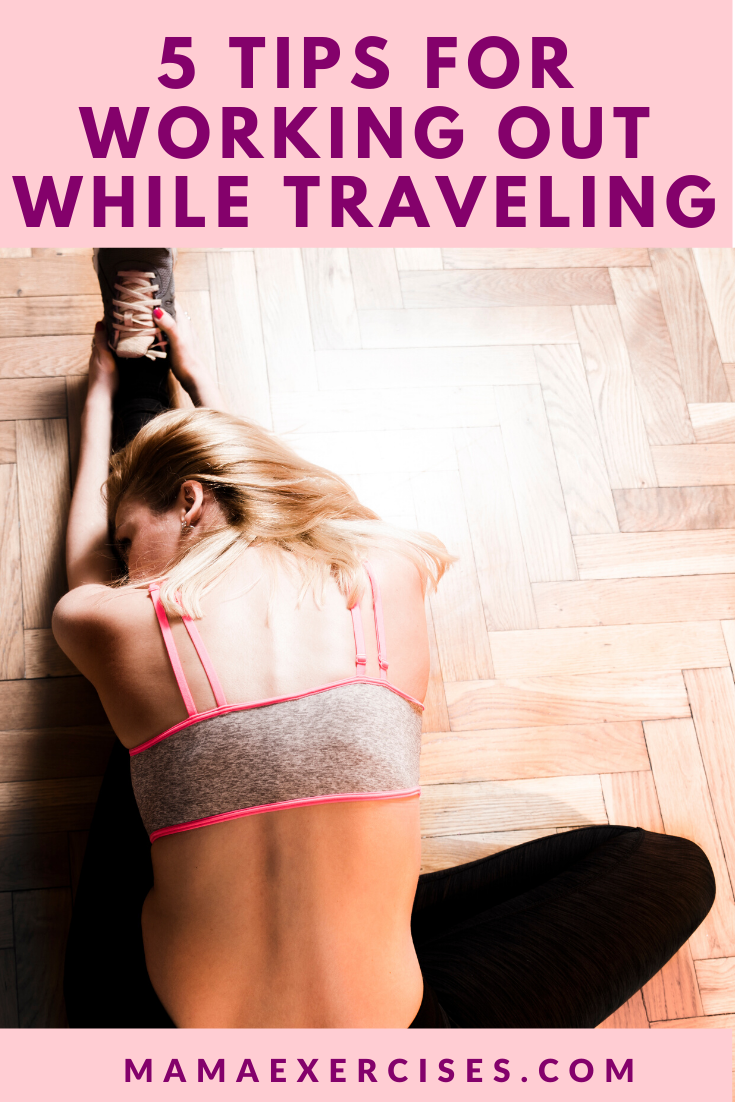 2. Be Wary of the Stairs
The "always take the stairs" mantra doesn't ring true for hotels. In fact, for your own personal safety, I would avoid the stairwells completely. Unless you're exercising with a travel companion and doing step work together on the stairs, it's better to just opt for the elevator instead.
3. Stream Your Workouts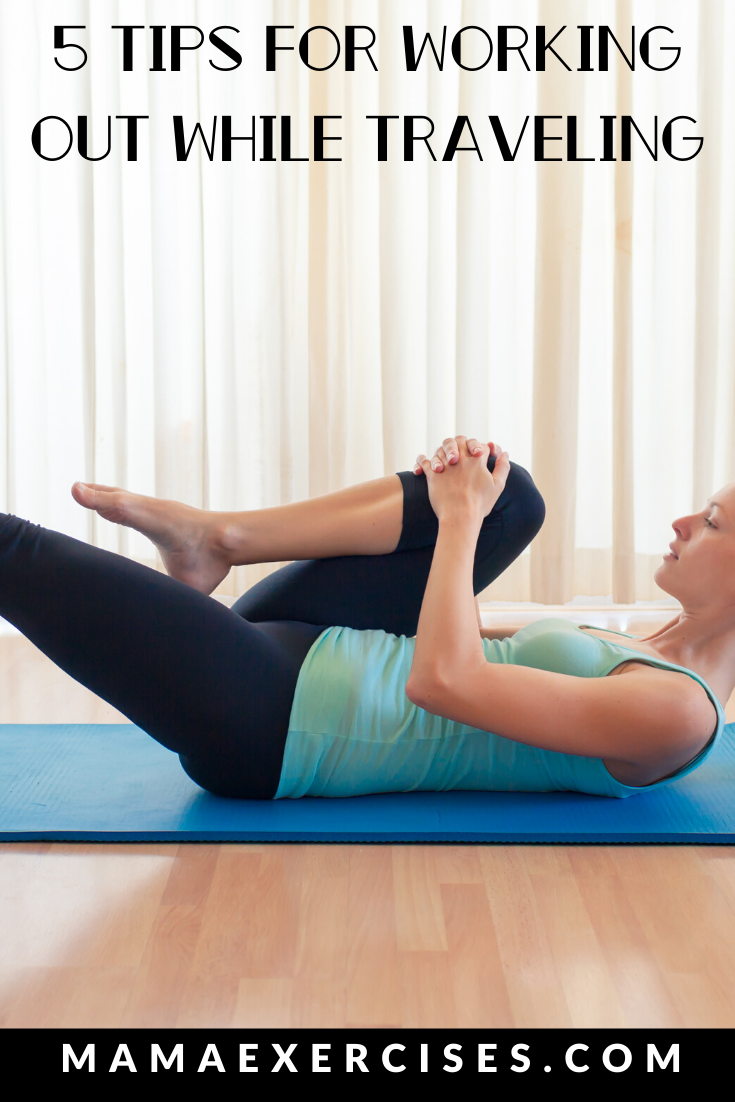 If the hotel gym is crowded – which it sometimes is – have another plan. Streaming a cardio or yoga workout through a fitness app is the perfect way to get a great workout in from the privacy of your own room.
Just remember to put some extra towels on the floor if you're doing anything that requires you to touch the carpet. Because hotel carpet. Ew.
4. Bring an Exercise Band
Packing your free weights is just not practical, but grabbing your resistance band and sticking it in your suitcase IS! Whether you're working your arms, legs, abs, or tackling an extreme Pilates workout through a streaming platform, the resistance band is the perfect resistance equipment for travelers.
5. Stay Hydrated
Forget workouts and staying on track with your nutrition if you don't make staying hydrated a priority. It's so easy to get dehydrated while traveling and the side effects can sneak up on you quickly. Headaches, sluggishness, and irritability will rear their ugly heads if you haven't been drinking enough water. So, before you rush out to the hotel gym, grab water – a lot of water – and make sure that you're setting your body up for success.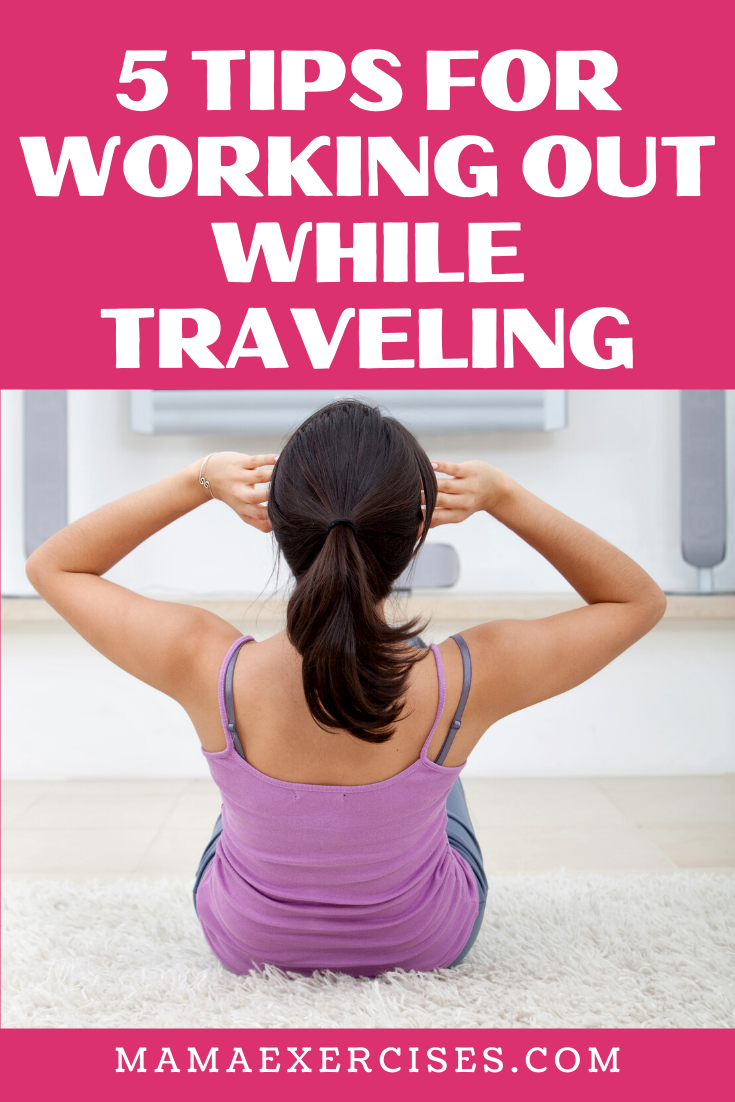 Traveling doesn't have to mean that your exercise and nutrition go to the back burner. Instead, use the time away to tackle a new on demand workout or get in a cardio session on a machine that you don't get to use at home. Plan, bring the things you need to exercise, and keep yourself hydrated to make sure this business trip is filled with healthy fitness activities.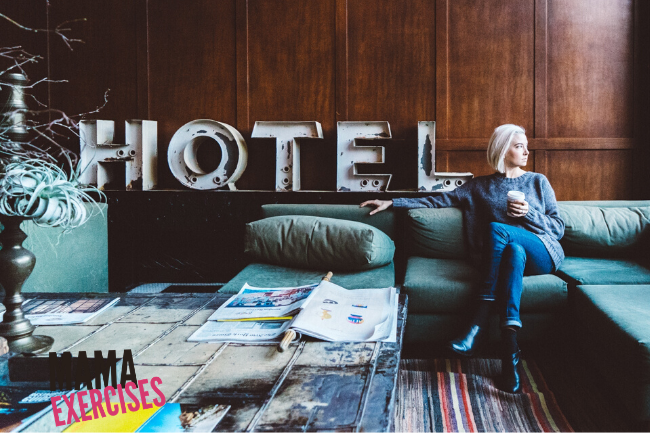 ---
Disclaimer: Information found on this site is meant for educational and informational purposes only, and to motivate you to make your own health care and dietary decisions based upon your own research and in partnership with your health care provider. It should not be relied upon to determine dietary changes, a medical diagnosis or courses of treatment. Individual articles and information on other websites are based upon the opinions of the respective authors, who retain copyright as marked. Statements on this website have not been evaluated by the Food and Drug Administration. Products on this site are not intended to diagnose, treat, cure or prevent any disease. If you are pregnant, nursing, taking medication, or have a medical condition, consult your physician before using these products.