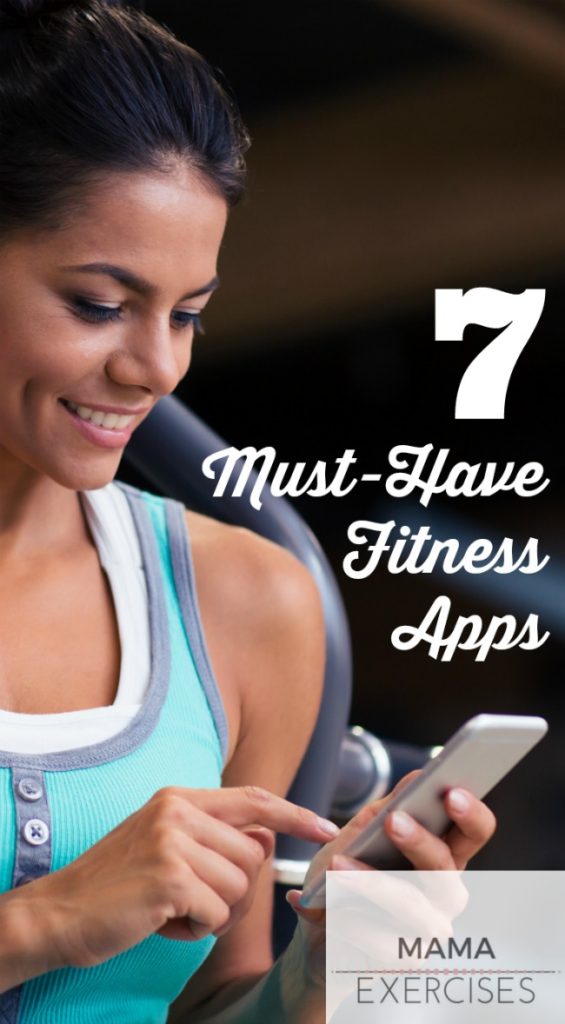 Need some extra motivation? Need a fitness app to push you to reach your goals? Here are seven must-have apps that will help you track your nutrition, record your exercise, put you in competition with others, and help you get the very best workout you can. Which ones are already on your phone?
Fitness Apps for Everyday Exercisers
1. MyFitnessPal
Whether you want to track your food intake or exercise habits, MyFitnessPal is a fitness app staple. It syncs with your step counter app, C25K app, and more. If you're an Apple fan, it MFP also syncs with your Apple HealthKit app to link your data and give you a better overall picture of your daily health and habits.
2. DietBet
Sometimes I'm motivated by competition with others. Mostly, I'm motivated by competition not to lose money! DietBet, for me, is a way to keep myself on target when I'm struggling to stay away from unhealthy foods. I usually turn off notifications, because I don't necessarily play for the camaraderie (I'm a total introvert), but I do check in, because the thought of losing even $10 gets me motivated to stay on track. The app links to the desktop site, so you can make adjustments on both devices as needed.
3. Daily Water
I used to have a hard time staying hydrated. I'd opt for coffee over water every time. Now, I drink so much water that I'm always over my daily glasses on the app. It's super easy to use and you can even send yourself reminders to drink up if you tend to forget. I always try to finish my glasses by 6pm, so that it's early enough in the evening that I'm not up at 1am! If you're a visual person, this is definitely the app for you!
4. 21 Day Fix
If you follow the 21 Day Fix meal plan, this is a must-have app. It helps you calculate and track the number of containers and types of food you should be eating according to the plan. There's also information and options for the 21 Day Fix Extreme, 3 Day Quick Fix, and a Maintenance setting to help you maintain your current weight. One of the things that I like about it is that you can click on the colored boxes and it tells you the different foods in that category. You can also restart it at anytime.
5. Clock
Yep, that's right, one of your must-have fitness apps is the clock or timer on your phone. It probably already comes built in, so there's no need to download a fancy new one. The timer and stopwatch are perfect for keeping track of intervals, rest time, and session length. It's also the perfect app for getting you up out of bed in the morning to go get your workout in. 😉
6. FitBit
I have been known to pace around my house just to get more steps and the FitBit app helps fuel that addiction healthy habit. 😉 It uses my phone's Bluetooth to sync with my [easyazon_link identifier="B0095PZHRC" locale="US" tag="mamaexercises-20″]FitBit Zip[/easyazon_link] that I keep in a [easyazon_link identifier="B00TA88406″ locale="US" tag="mamaexercises-20″]WoCase[/easyazon_link] and wear as a watch. I check it throughout the day and love to participate in weekly step challenges. Want to join me? Shoot me at email at Brandi at MamaExercises dot com!
7. BOD
There are a lot of apps out there with workouts in them, but my favorite is Beachbody on Demand. I can stream all of the programs that I've purchased through Beachbody through the app, plus get instant access to hundreds of other workouts. The app itself is free, but there's a monthly subscription fee of about $14.95 for Beachbody on Demand (it's billed quarterly). For me, it's totally worth it, because when I travel for business or on the weekends when I don't feel like turning on my laptop, I can just stream the routines from my phone. It would also make gym workouts a lot better, as well! If you'd like a free 30 day subscription, contact me and I'll hook you up.
What fitness apps are on your must-have list that I missed? Share them below!
Save