We love aerial yoga but trying to explain it to others can be tricky! What is aerial yoga and why should you consider adding it to your workout routine? We break it down for you.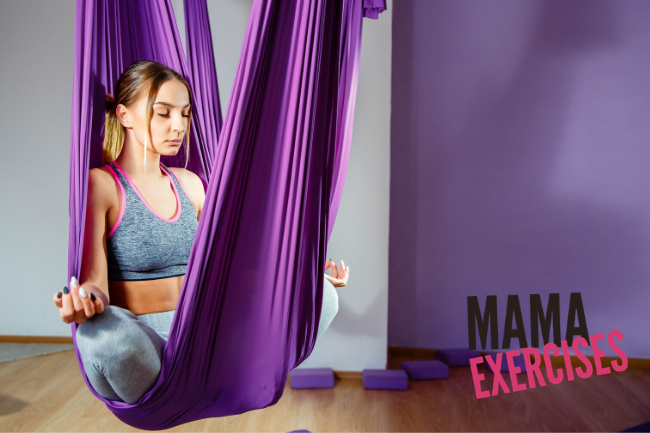 Whether you're a beginner to yoga or are already practicing it, chances are, you've probably come across the concept of aerial yoga. If you're still contemplating if this form of yoga is worth giving a shot, or you're just looking to get a deeper insight into it, here's everything you need to know about aerial yoga.

What is Aerial Yoga Really?
Most yoga forms and practices aim for helping you achieve mind-body balance, but aerial yoga takes it a step further and does a bit more.
Also, it's definitely a practice that gets you those Instagram worthy pictures!
If you've ever scrolled through pictures of people actually practicing this form of yoga, you know exactly what to expect- there's a sling-like hammock that drops from the ceiling, which is capable of supporting your body's weight.
Swinging and balancing on the hammock, you'll be expected to perform poses, which, not surprisingly, also qualifies as an excellent moderate-intensity workout.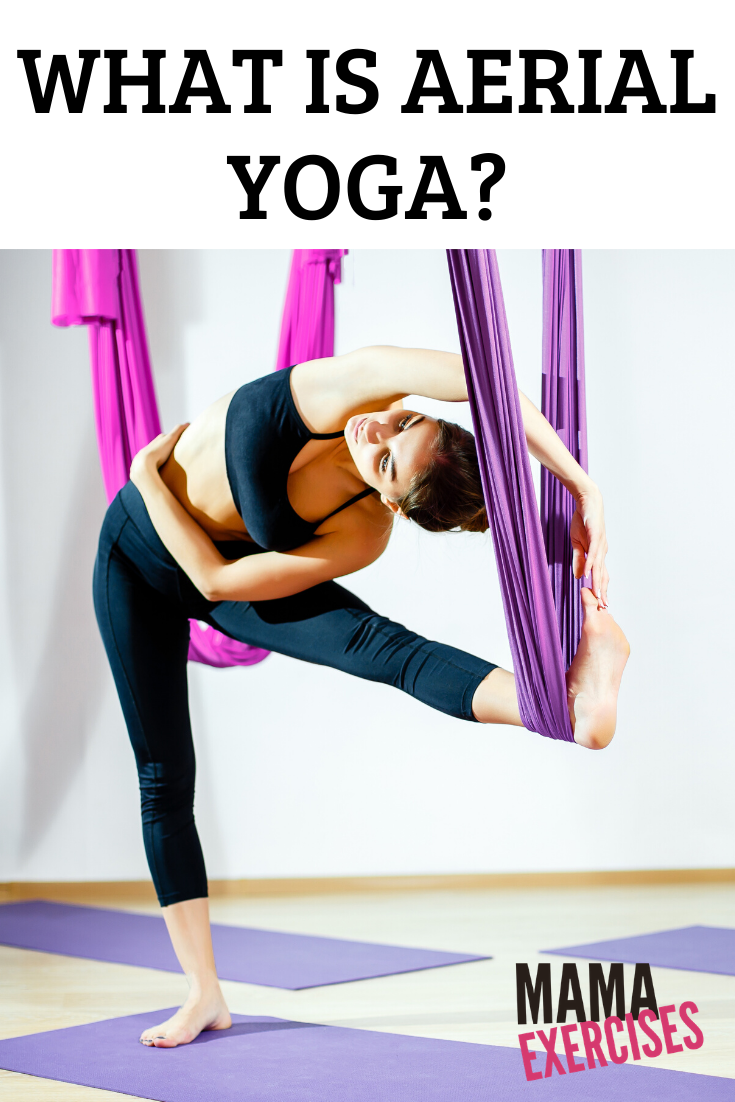 How Does It Help?
So now that you have a general idea about what aerial yoga is, let's dive right into the good stuff, shall we? Here's how aerial yoga can help you.
This yoga practice is an excellent way to improve your flexibility. It helps stretch those muscles and tendons, and being suspended makes it easier for you to perform the poses that you otherwise aren't able to do.
It can be an excellent ab workout, which is great news for all those who hate crunches. When you lose contact with the ground, you're automatically engaging the core muscles.
It is so much more than just relaxation and peace- it can also be a good way to burn some calories. A 50-minute session of this form of yoga can burn you as many as 320 calories – plus, it's fun!
It is perfect for those suffering from back and knee problems, as the hammock provides support and creates a great low impact form of exercise.
And of course, just like all other forms of yoga, aerial yoga lends you that 'zen' feeling, which is perfect if you've been under a lot of stress. Experts have also linked aerial yoga to better energy levels, more focus and increased balance.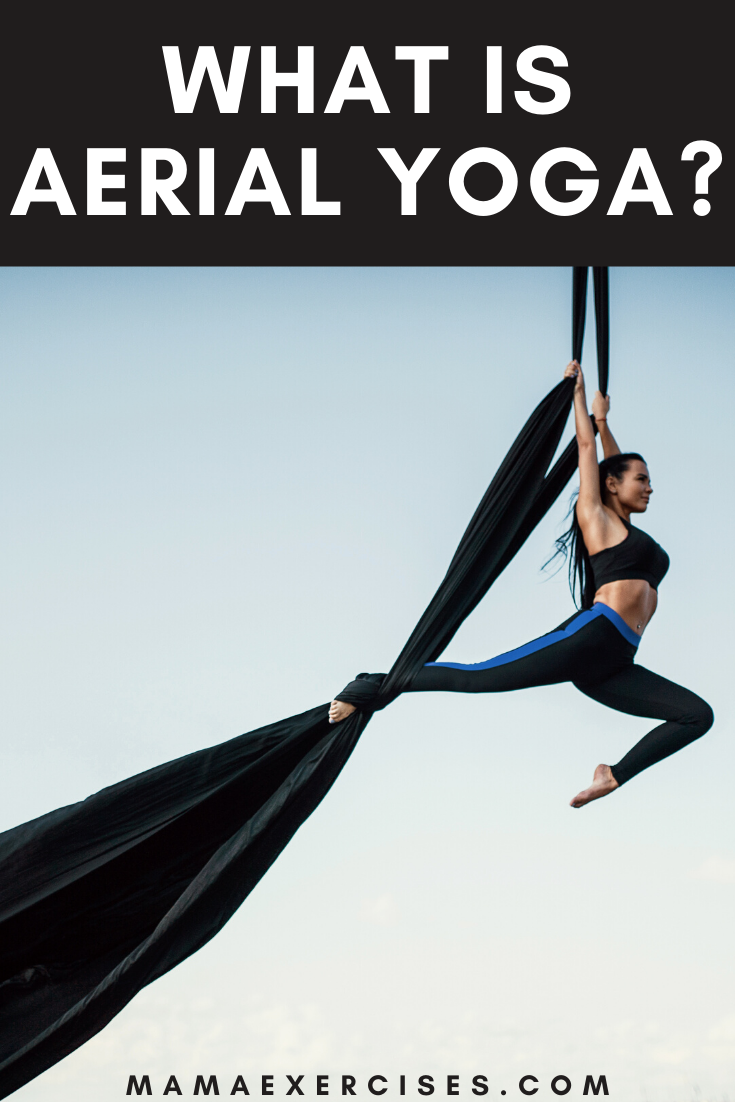 Getting Started
Ready to get started on this awesome form of yoga? The best way to do that is to get yourself enrolled in a local yoga center that focuses on it. It's better to start with an instructor who knows how to safely guide you through the moves.
And if you can't seem to find a studio nearby you, you can, of course, do it at home too. All you need to do is buy a hammock, a DVD guide and make sure everything is firmly and securely anchored to the ceiling before you begin!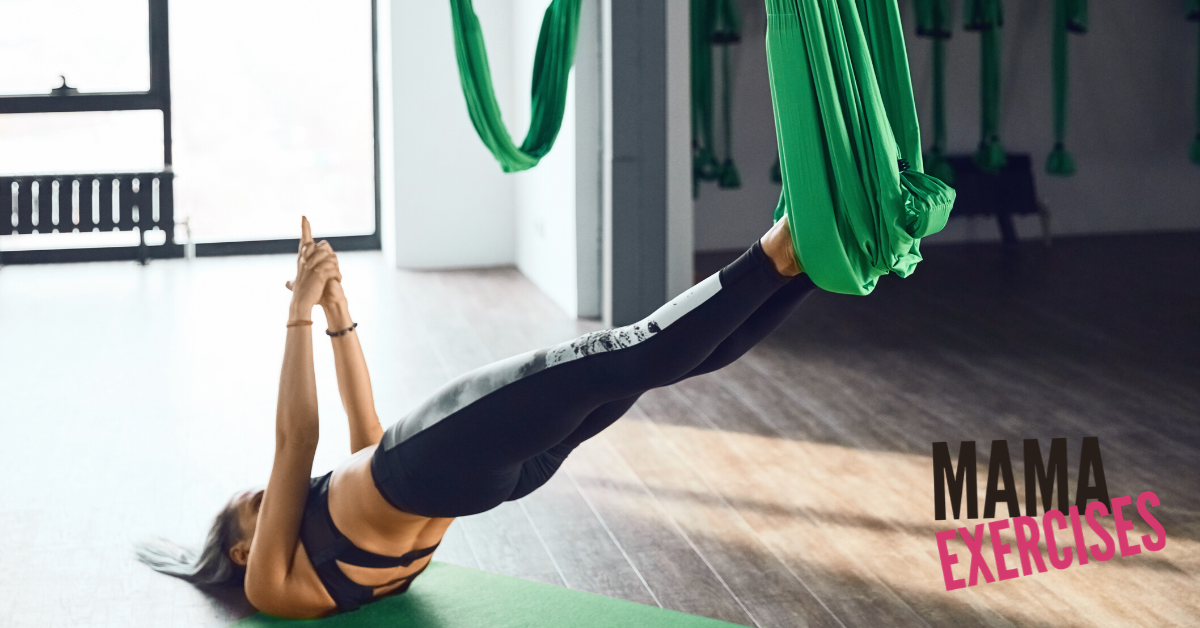 This article contains affiliate links.
Here is What We Use for Our Aerial Yoga Set-up at Home