Running is a great way to stay in shape and something that you can do all year long, provided you have the right gear.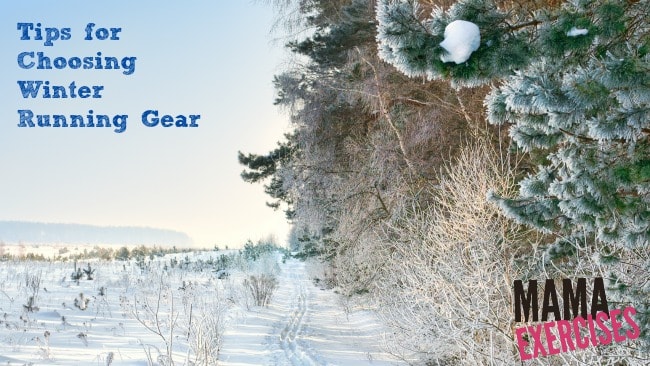 Affiliate links below. If you purchase from a link, I may receive a small commission. Thank you!
Don't stay cooped up inside and miss out on the beautiful scenery and thrill of running when the temperature drops. Choosing the right winter running gear will keep you outside all season long.
Winter Running Clothes
Here are a few tips to help you get started choosing the right items for that winter run!
Choose clothing made from microfiber and similar materials that allow the moisture to evaporate instead of cotton and fabrics that hold in the moisture.
Wear water resistant shoes made from breathable materials to keep your feet warm and dry.
Dress in layers starting with a tight short sleeve shirt, then a long sleeve followed by a thin jacket or sweater so they can be removed easily if you get too warm. You could even start with a tank top if you felt more comfortable in that.
On rainy or snowy days, wear a water resistant jacket to keep you dry and a wind breaker on windy days.
Wear tights, leggings or pants made from material that dries quickly to protect your legs. You can wear running shorts over them if you prefer, but it's not necessary.
Choose a pair of thin, soft gloves instead of the thick ones.
Wear a scarf and a hat or earmuffs to keep your head, neck and ears warm. Some hats even have built in ear buds, so you can listen to your music while running along.
When you choose the right gear and dress in layers, you can stay dry, warm and comfortable while winter running. It's also a good idea to wear sunglasses to eliminate the glare, especially if you're running when there is snow on the ground!
Don't forget the lip balm either – the winter cold can chap your lips in a jiffy.
And as always, wear reflective running gear to make sure motorist see you for safety reasons.
Not a runner? That's okay! The same tips are perfect for walkers who can enjoy a lot of the same health benefits!
Have a great run!
Save
Save