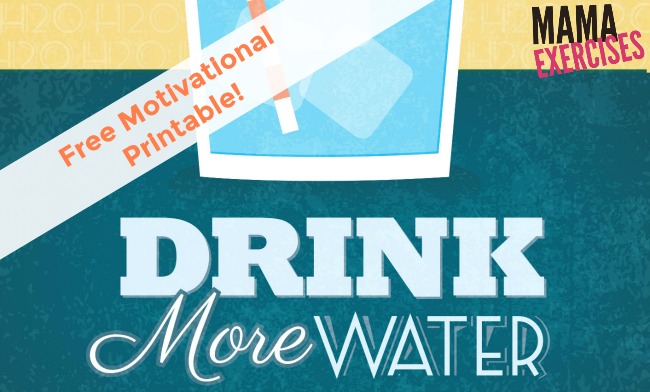 Visual reminders are powerful when it comes to a healthy lifestyle. If you surround yourself with messages of positivity and hope, you'll find that your attitude becomes more optimistic and hopeful. The opposite is also true, so be careful what messages you're sending to yourself.
Since on of the biggest challenges for those who want to live a healthier lifestyle is making sure that they're drinking enough water, a visual reminder to drink up is a great way to increase your water intake. Download your free Drink Up! printable below by clicking on the image. You can also download it and resize it as a screen saver for your smartphone! So, fill up those water bottles and stay hydrated, friends!
Free Drink Up! Printable to Help You Stay Hydrated
Click on the image below to download your free copy of the Drink More Water printable!