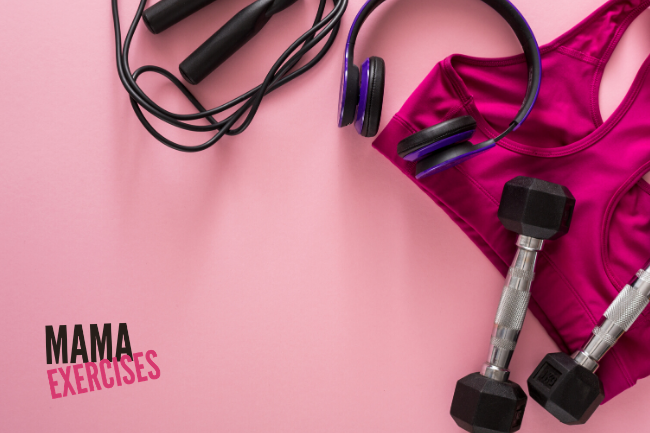 I love to exercise, but I don't love spending a ton of money on super expensive workout clothes.
My budget is limited here, people, and $185 for a pair of spandex-y anythings isn't going to happen.
Like, at all. Ever.
So, I've learned to be a bit frugal and discovered some easy ways to save money on workout clothes.
How to Save Money on Workout Clothes
There are affiliate links below. That means if you click on one of them, I may, possibly, get a small percentage of the sale.
1 – Shop Sales
The beginning of the new year is always a great time to save money on exercise clothes and gear.
The start of a new year brings with it resolutions for more exercise, so everyday stores capture that change momentum and have discounts on everything from workout clothes to yoga mats, water bottles, and home gym equipment.
I've learned to shop those sales early though, because the inventory variety goes pretty quickly. In other words, by Monday morning, those workout clothes are only going to be available in a size 2 Petite.
Kohl's, Old Navy, and Target usually have some great sales and are reasonably priced.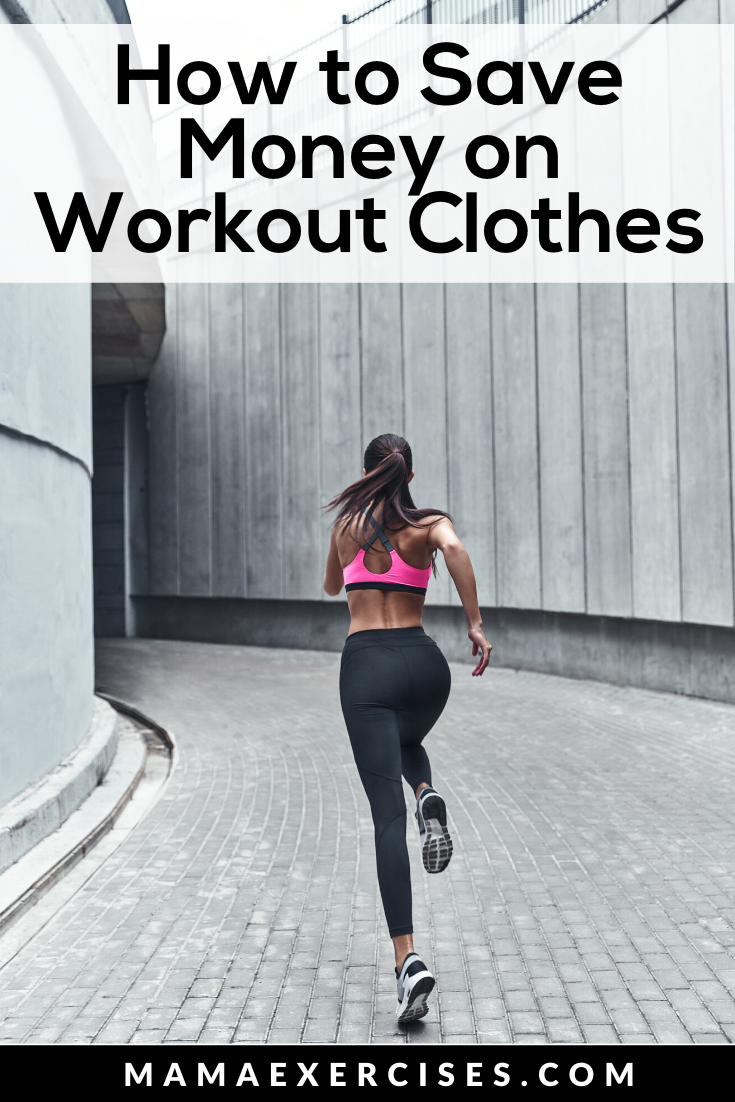 No matter which sales you shop, when you shop online, make sure you use Rakuten!
You get a percentage of cash back from thousands of different stores! There's even a browser extension that you can add that will automatically pop up to tell you how much you can save when you go through that site. BONUS!
This link will give you $10 when you sign up for a free account!
2 – ThredUp
I love, love, love ThredUp for exercise clothes. I'm actually wearing a pair of workout pants that I ordered from there a couple of years ago right this very moment.
If you haven't heard about ThredUp, it's like an online thrift store with really nice clothes at discounted prices.
I've gotten skirts, tops, dress pants, workout gear, and hats from there over the years.
Some I loved and some I returned, but it was always hassle free.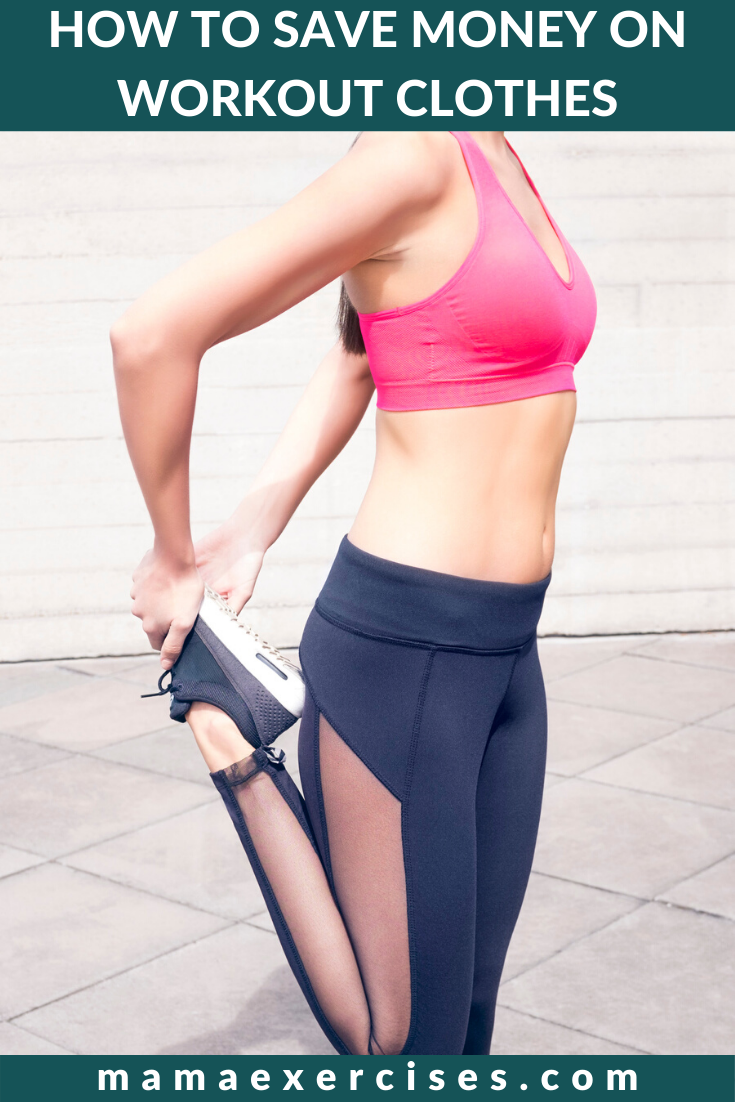 BONUS! If you use this link, you'll get $10 to spend when you sign-up for a free account at ThredUp!!
3 – Thrift Stores
If you live near a well-stocked thrift store, they're a great place to look for workout gear.
I like to wear super large t-shirts when I work out, so I scour the men's t-shirt sections for the XXL or XXXL t-shirts. They're huge, but they help me get over the whole self-conscious thing and focus on my workout.
Weird, I know.
ANYWAY, I've found that thrift stores are also really good for finding larger and smaller sizes. People that have lost weight ditch their XL pants and people who have gained weight donate their smalls.
In my experience, there's not usually a lot of Mediums and Larges, but sometimes you'll get lucky. If you can, try them on before you buy them.
And, of course, always wash them thoroughly before wearing them to work out.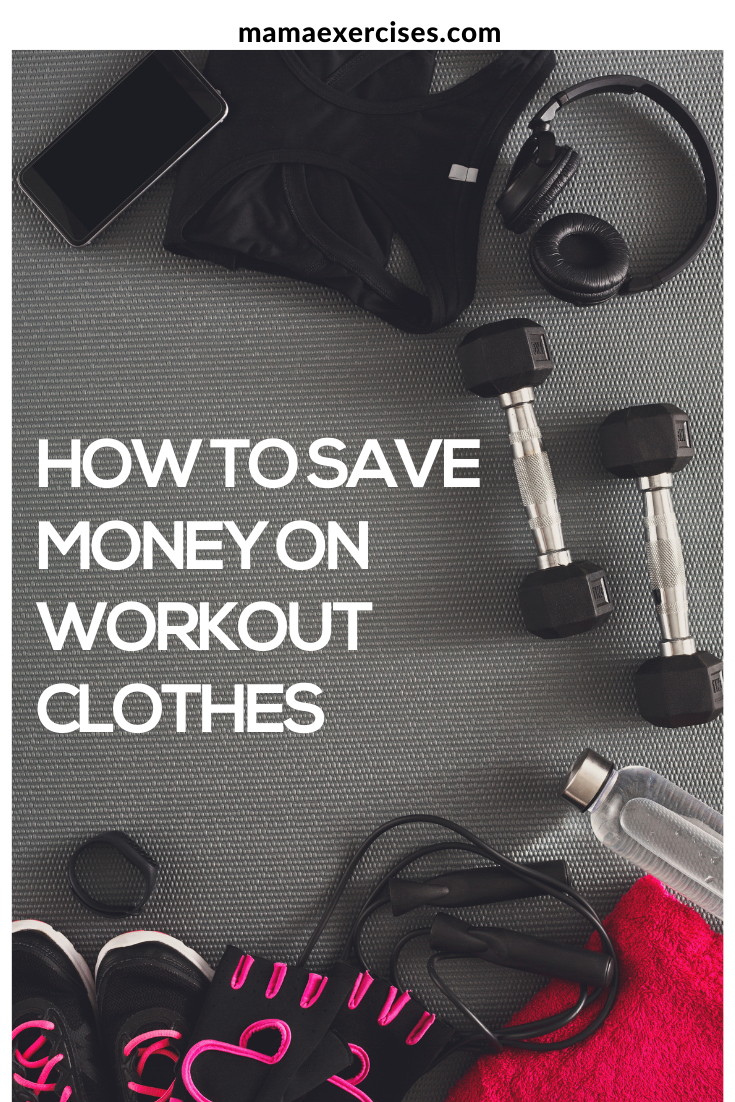 4 – Amazon
I like to try my workout clothes on, or at least know that if I buy them online, they're easy to return if they don't fit.
Most of the time, exercise clothes from Amazon can be returned easily, but not always – so, check the product listing thoroughly.
My favorite things from Amazon though are really socks and these sports bras. The socks are super cushiony and the sports bras fit really well and have lasted through many washes.
I also love these toe-less yoga socks if you're searching for a great pair!
5 – Trade!
If you have friends who are also working out, see if they want to do a clothing swap.
Any workout items gear that either doesn't fit or just isn't your favorite can go in the pile.
The day of the clothing swap, everyone comes with their clothes freshly washed and hung on hangers. They get one ticket per item that they brought and can "shop" from the other offerings.
Any clothes that are not chosen at the end of the night can be donated to charity.
Not only is it a great way to save money on workout clothes, it's also a great excuse to get together with friends!
Here's to your success in finding workout clothes that fit and that don't cost you an arm and a leg!