Running with a jogging stroller is a lot different than running alone, but these tips for running with a jogging stroller can help make it easier!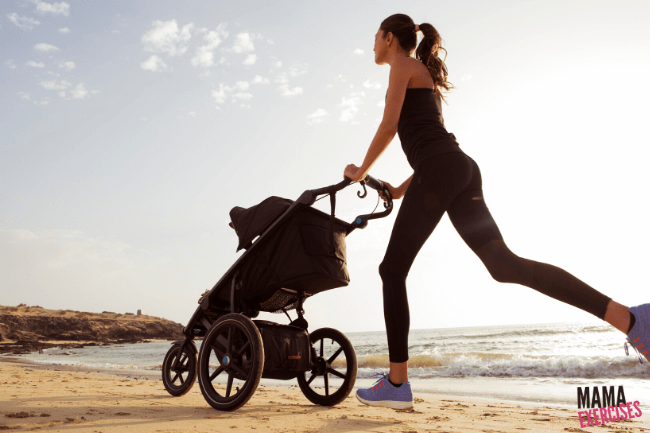 To Run or Not to Run
Owning a jogging stroller can be the difference between jogging or not jogging. You see, being a parent means that you now have a child to take care of and while you may have an exercise routine you love, you have to adapt the routine.
If you are thinking about buying a jogging stroller or already own one and need some tips for running with a jogging stroller, check out the ideas below to help you survive your next run.
You Might Also Like: The Benefits of Running and Jogging
Tips for Running with a Jogging Stroller
Make Sure Your Child Is Old Enough
A baby that's under 6 months of age or isn't able to hold his head up alone will either need a jogging stroller that allows you place a car seat in it or should simply not go at all. Taking a jog with a jogging stroller will cause your child to move a little and a young baby will not be strong enough to handle that motion. Safety first – always! If you can't go for a run, you can still go for a walk!
Lock the Front Wheel
Try to lock the front wheel of your jogging stroller before you head out to take a run with your child. This will give you more control of the stroller and help keep you coordinated. An unlocked front wheel could cause the jogging stroller to jerk to one side without notice and in turn be extremely dangerous for you and child. You definitely don't want the stroller to tip over!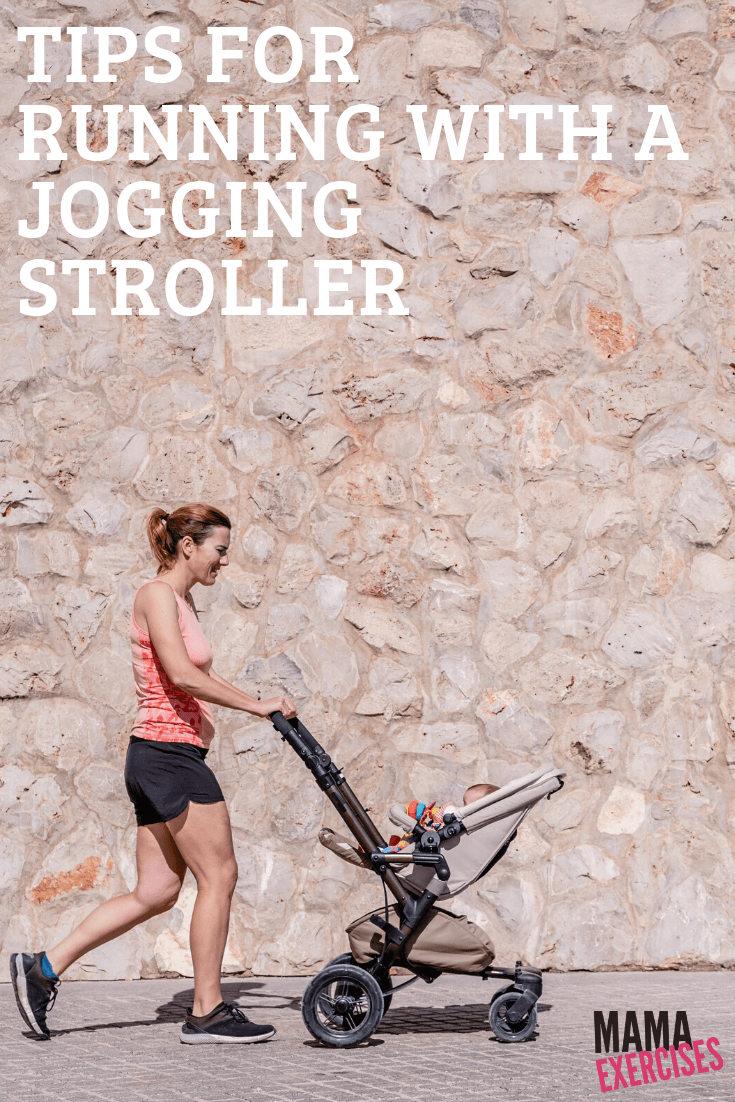 This article contains affiliate links to products that you might like.
Pack the Necessities
Even though you're just going out for a run with your baby and the jogging stroller, you'll need to pack the necessities. Don't forget diapers, wipes, drinks and so forth to ensure your baby's needs can be taken care of should the need arise.
Dress Appropriately
While you can handle cooler or hotter temperatures, remember your child will be in a jogging stroller unable to get away from the elements. Make sure to dress your child appropriately for the weather and bring extra clothes in case it gets too hot or cold for him in the jogging stroller. A sunshade or insect guard is definitely recommended as well.
Avoid Areas with Traffic
While running on the road may not have been an issue when you ran alone, taking a jogging stroller along with you is a whole different story. Do your best to pick a route where you'll encounter fewer cars.
Pick a safe route to jog with a jogging stroller such as a bike trail or road that has a sidewalk for pedestrians. Local parks with walking trails are a definite favorite here!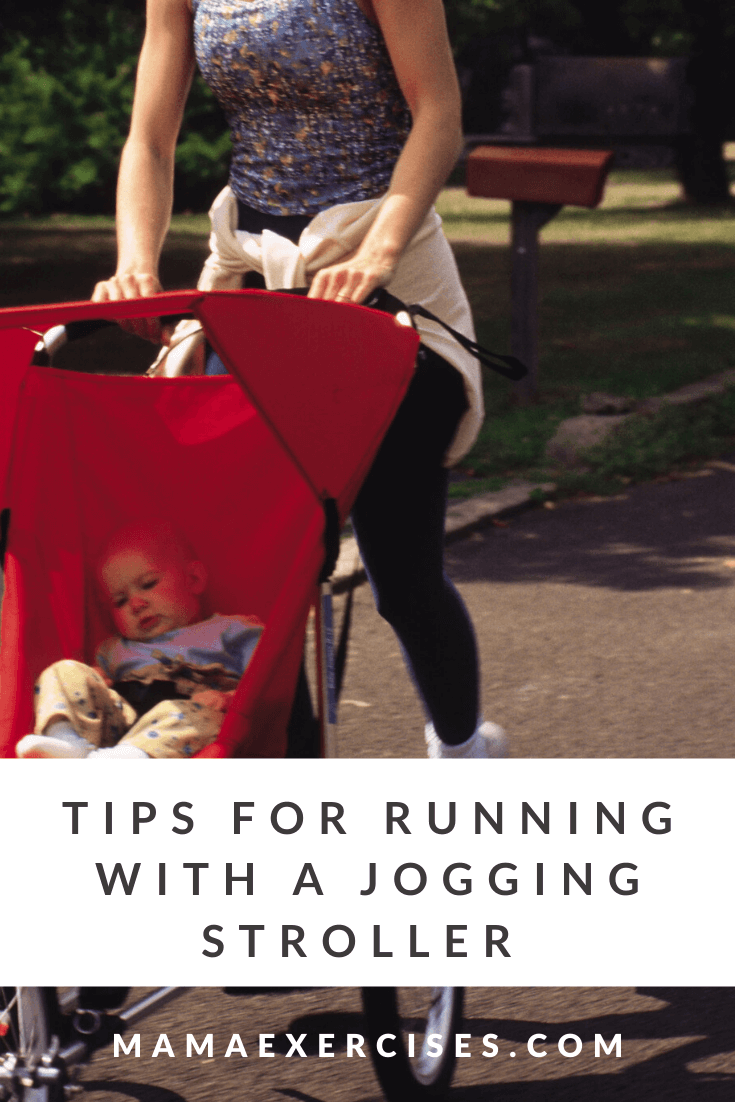 Tips for Running with a Jogging Stroller
Even though your child is simply tagging along in their jogging stroller for your daily run, bringing them with you will help inspire a healthier lifestyle as they get older. Running with a jogging stroller takes a bit more patience, a good sense of balance and coordination, and dedication, but it gets you and baby out in the fresh air. Who knows, you may even inspire your child to want to run with you when he gets older!
Our Best Picks for Jogging Strollers