Just small changes in our fitness or a couple of lost pounds can make the world of difference to how we feel and perceive ourselves.
If you're looking for a way to get in shape, tone up, and slim down, one of these Beachbody workouts for weight loss might work for you!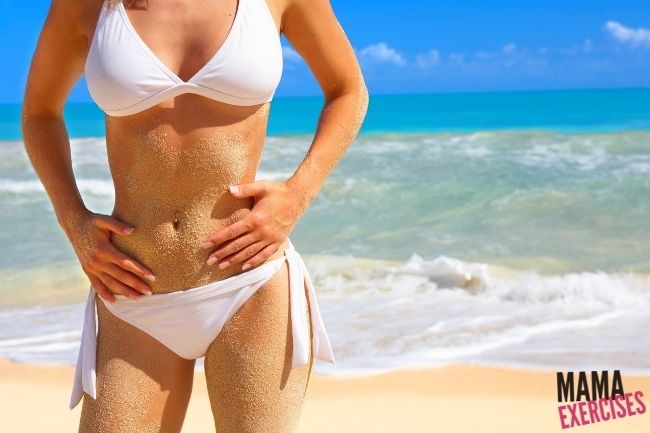 Set yourself some realistic goals and be ready to flaunt whatever version of a beach body you have. Ready-Set-Let's Go!
Best Beachbody Workouts for Weight Loss
21 Day Fix – Beginners
21 Day Fix is one of the best Beachbody workouts for weight loss for beginners. Why is it so good for beginners, I hear you ask?
Well, this training program takes an all-around approach. It focuses on every part of the body which is essential for someone who is either new or returning to exercise.
It allows a beginner to develop a basic level of fitness without overworking a specific area of the body.
The varied workout program includes cardio, strength training, core, circuit training, toning, Pilates, and yoga. With such a variety, beginners will get a chance to explore which exercise they enjoy the most.
The variety is very important because if you don't enjoy what you are doing then exercise is going to be a real struggle.
There's also a 21 Day Fix Extreme for even more of a challenge!
---
PiYo – Mix of Yoga and Pilates – Beginner to Intermediate
If yoga and Pilates are more your style, then you might find that the PiYo workouts work best for you.
They incorporate the benefits of yoga by working on your strength and flexibility whilst also toning and sculpting thanks to the Pilates influence. It's a dynamic workout, so you will also benefit from some cardio work too.
The fact the exercises are low-impact makes it great for beginners as it reduces the likelihood of injury when you are starting out.
Intermediates will also find this a suitable workout. The exercises can be performed with a little more intensity if you feel like you need more of a challenge.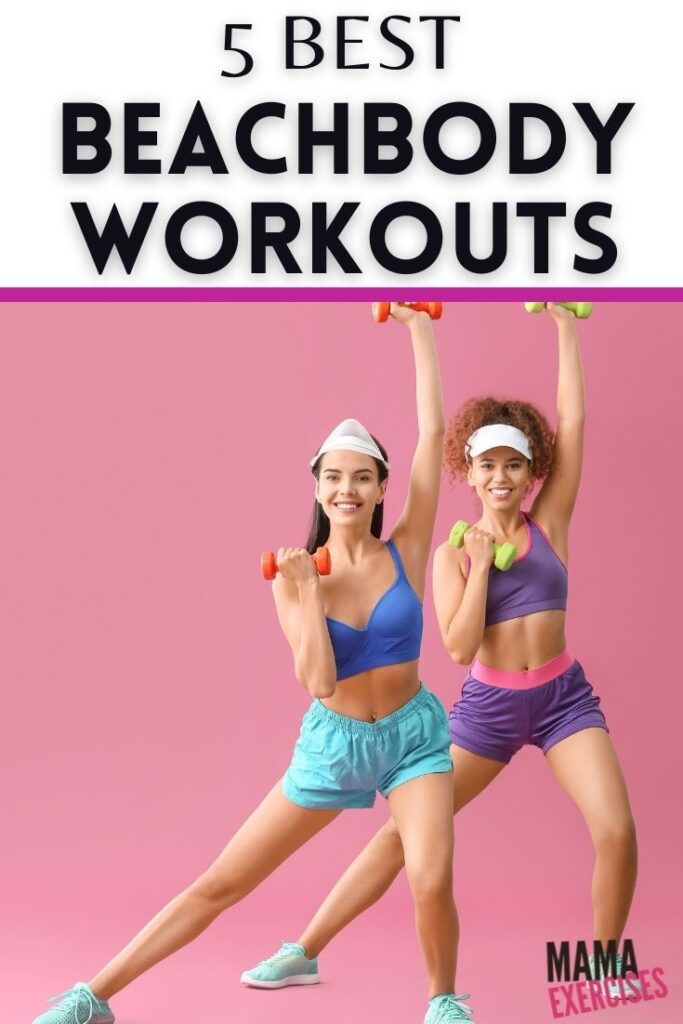 ---
30 Day Breakaway – Beginner to Intermediate
This 30 Day program is a great Beachbody workout for weight loss because it really focuses on the burn!
The 5-week schedule is designed to train you for a 5k run on day 30. I love the fact this program has a clear goal at the end of it.
The workouts are made up of toning and strengthening routines and a cardio aspect too. You really get the best of both workout worlds with this program.
Another thing I love is the fact that no two days are the same. So, if you're prone to workout boredom, this 30 Day Breakaway could be just your thing!
---
#mbf (Muscle Burns Fat) – Intermediate
MBF stands for Muscle Burns Fat. And, this workout certainly does that.
Three weeks of intense weight lifting and cardio workouts are designed to kickstart your metabolism. This program is pitched to an intermediate-level audience. But if you are a beginner it won't be long before you're ready to take on the challenge too.
You'll need a set of dumbbells, and you may wish to increase the weight of these as you progress through the course.
---
FOCUS T25 – Intermediate
If you are looking for a Beachbody workout that you can squeeze into a busy schedule but still get results, then consider this one. It's available only on Beachbody On-Demand.
FOCUS T25, is a program of 17 videos each lasting only 25 minutes. This course is just perfect for a busy mom.
It's quick, it burns and it rips. What more do you need from a workout?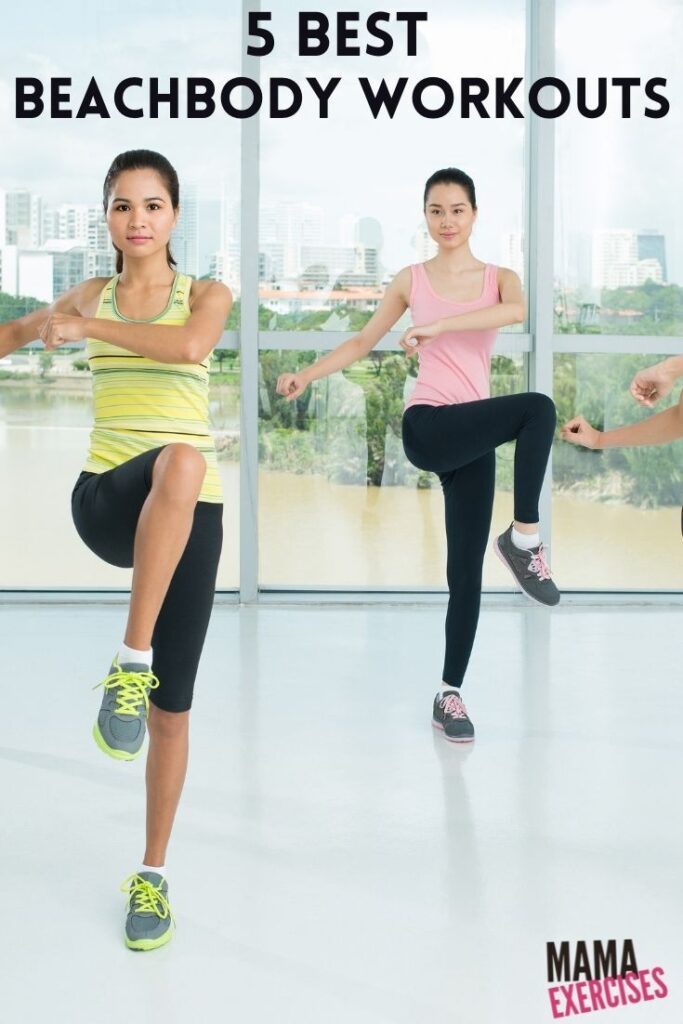 Time to Hit the Beach…
The most important aspect of any program is whether or not you enjoy it and whether or not it gives you the results you're after.
Remember that no matter how hard you hit those workouts, you will see the most significant changes when you pair your workouts with a healthy eating plan.
Take a deep breath, lace up those sneakers, and get to work!
You Might Also Like: