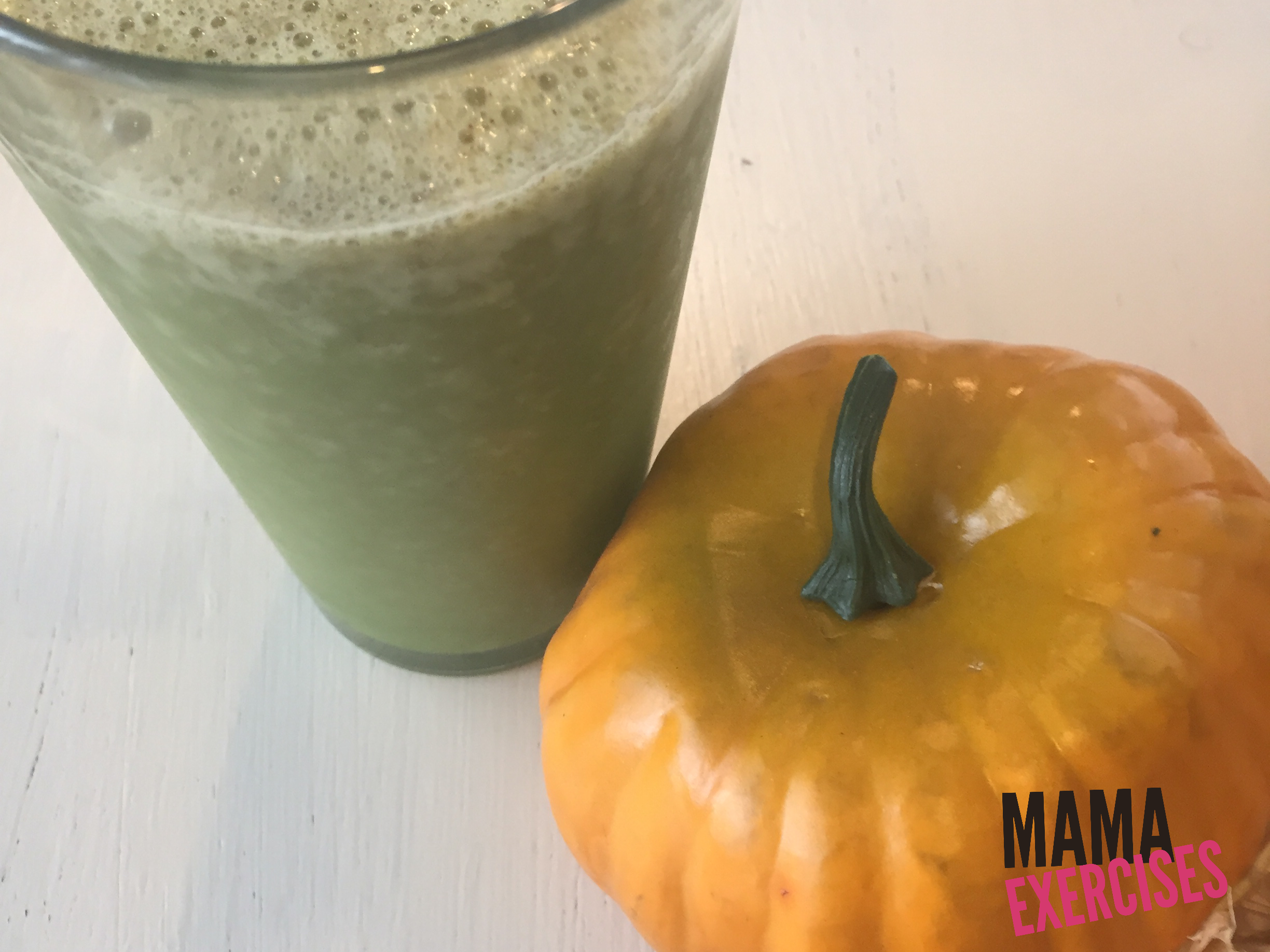 I love pumpkin everything in the Fall. It's homey and comforting and just tastes so darn good. That's why this Pumpkin Spice Smoothie Recipe is one of my all time favorites.
While you can definitely used canned pumpkin puree for the recipe, I enjoy the ritual of making our own. Here's how to make your own pumpkin puree if you've never tried. It's super easy and makes the house smell yummy!
The shake itself is packed with nutrients and gives you a couple of doses of veggies in one swoop. Although one of the habits I'm working on is getting in my five fruits and veggies everyday, I have to admit that it's sometimes challenging to do that. (You can get the free printable habit tracker that I use here if you need one.)
Without further ado, here is the super quick, super easy, amazingly delicious Pumpkin Spice Smoothie that makes me swoon every single time!
Pumpkin Spice Smoothie Recipe
Serves: 1 adult or 2 small kids
Prep Time: 2 minutes (unless the kids are hanging on your legs…in which case it could take 5)
Ingredients:
1/2 cup pumpkin puree (canned or homemade)
1 tsp ground cinnamon
1 heaping handful of washed spinach leaves
1/4 cup crushed ice
1 cup almond milk (you could use water or another nut milk if you wanted to)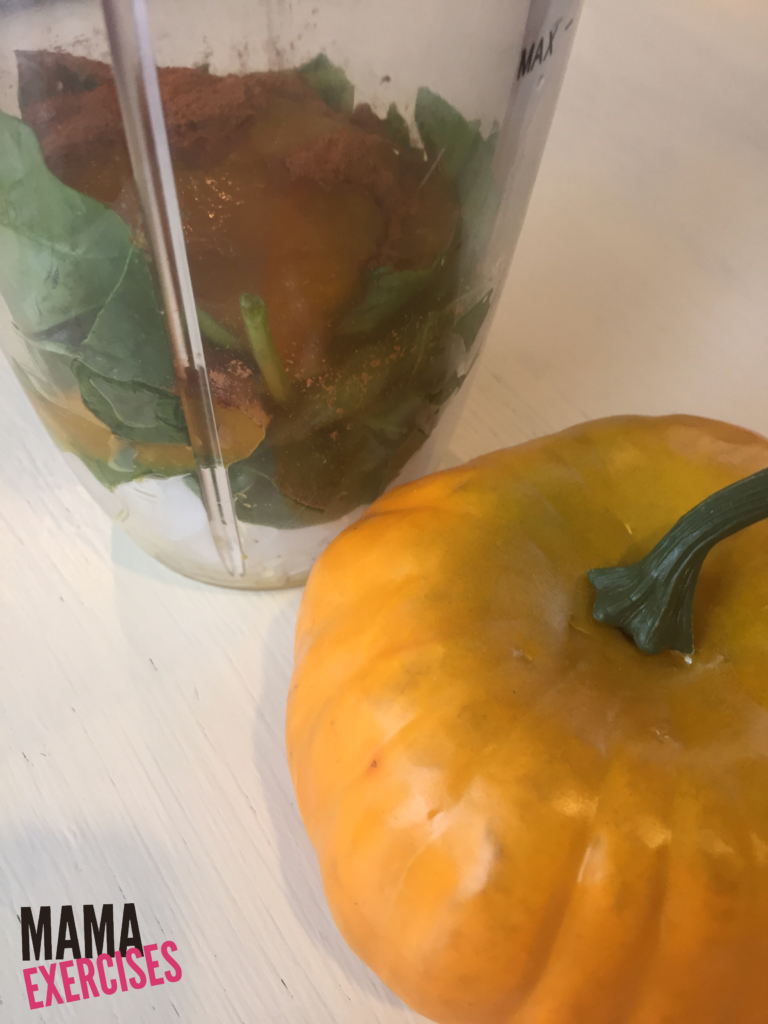 Directions:
Place everything in a blender (we use this one) and blend it for all it's worth. Seriously though, I blend for a long while when I'm making them for the kids, because they'll never drink them again if they have to chew a spinach leaf in their smoothies. Serve in a glass or shaker cup and enjoy!
You might also like this Peanut Butter Banana Smoothie or this Strawberry Blueberry Blast Smoothie!