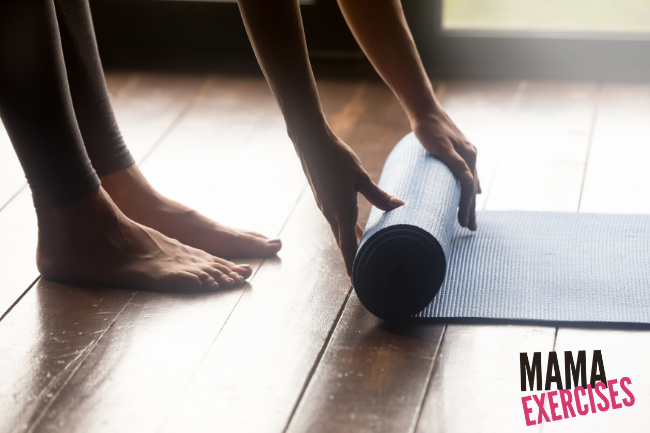 Want to get a gift for someone you know who loves yoga? Or maybe you're new to yoga and aren't sure what to get? Here are 5 must have yoga accessories that every budding yogi needs.
It's time to share my favorite health and fitness goodies with you! This week I'm talking all about yoga!
After confessing that I once hated yoga, I thought it only right to share with you some of the things that I love to use while doing it.
If you're searching for the "just right" things for your next yoga class or looking for ideas of what to buy your yoga-lover as a gift, consider this the perfect spot to be in.
Come check out the 5 Must Have Yoga Accessories that I can't live without!
Disclosure: Per the FTC, I have to tell you that the links below are affiliate links. That means that if you happen to purchase anything after you click through to one of the things that I love and recommend (and those are the only things I will ever recommend to you), I may possibly earn a small commission. Think pennies. No one's getting rich here, friend. Thanks! xo 😉


5 Must Have Yoga Accessories for Yoga Lovers
I had an old yoga mat for years, but the cats decided they'd love to use it as a scratching toy and I found little pieces of foam all over my workout room one day.
I loved it because it was long enough to accommodate me at 5'8″ and it was squishy, but not too squishy. Which is important for a yoga mat.
So, I looked for awhile before finally deciding to try the Yoga Accessories mat.
When I first got it, I'd been shipped a brown mat that was 1/8″ thick…I'd ordered a yellow mat that was a 1/4″ thick. Oops!
After returning it and getting the right one, I fell in love.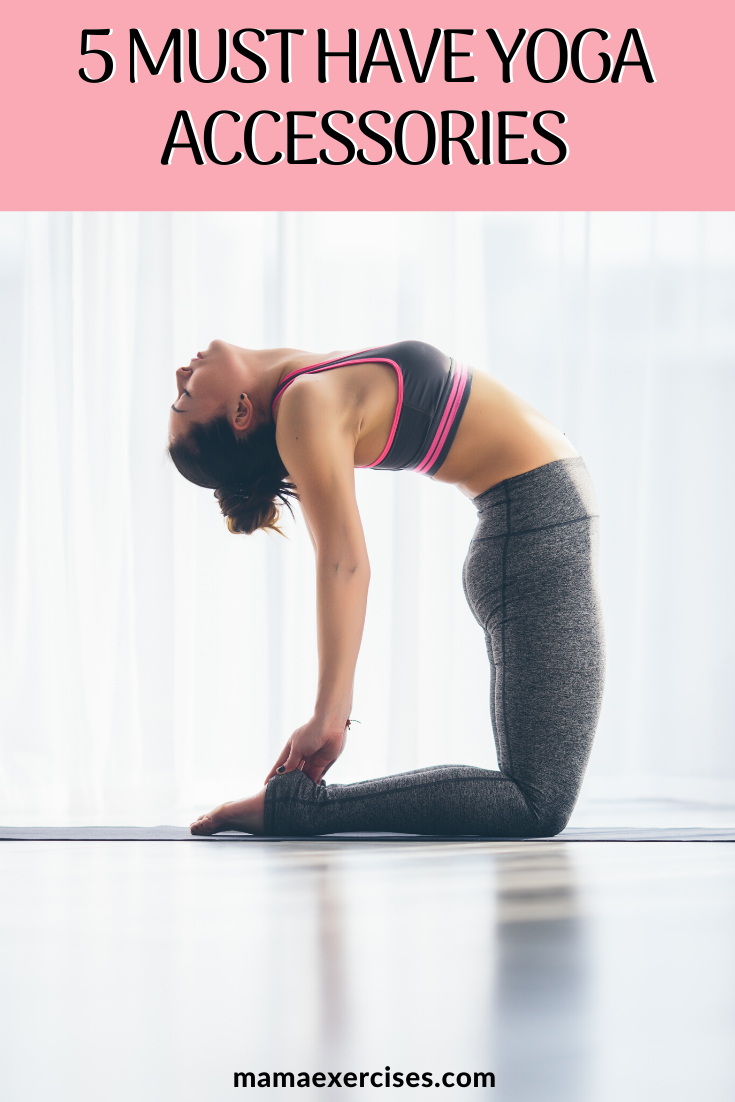 Not only do I like the happy, bright color, I also love how perfectly squishy it is.
It's not so squishy that you lose your balance and wobble, but it's padded enough that when you're doing things like Cat and Cow poses, your knees don't want to revolt.
If you're looking for a new mat, I recommend this one – hands-down!
One of my biggest frustrations with some yoga poses was that my feet were slipping. I'd try to hold a pose only to slooooowly start to slip and lose my grip.
I did some comparisons and settled on the Bellarina ToeSox. They're perfect for stopping your feet from slipping on your mat and having your toes free helps with balance and grip.
I found that they do run a bit small (or maybe I have big toes?!), so for my 9.5 women's foot, a Large worked well.
They have tons of different color combinations to choose from!

Flexibility is definitely something I'm working on improving, so having Yoga Blocks around is key.
I really like these super sturdy ones from Reehut Yoga Blocks. They do what they need to do and give me that little extra height to be able to reach without overdoing it.
It's so easy to stretch too far and cause injury, so I highly recommend a yoga block.
You can get a pack of one or a set of two of these for a very inexpensive price. They come in a bunch of different colors too – not just black!
One of my biggest complaints with most workout pants is that they fall down! I'm not a mid-rise fan, so these pants are some of my favorites.
They're reasonably priced and I've had great luck with them.
I recommend air drying instead of putting them in the dryer, so that they don't shrink.
They're also super comfy!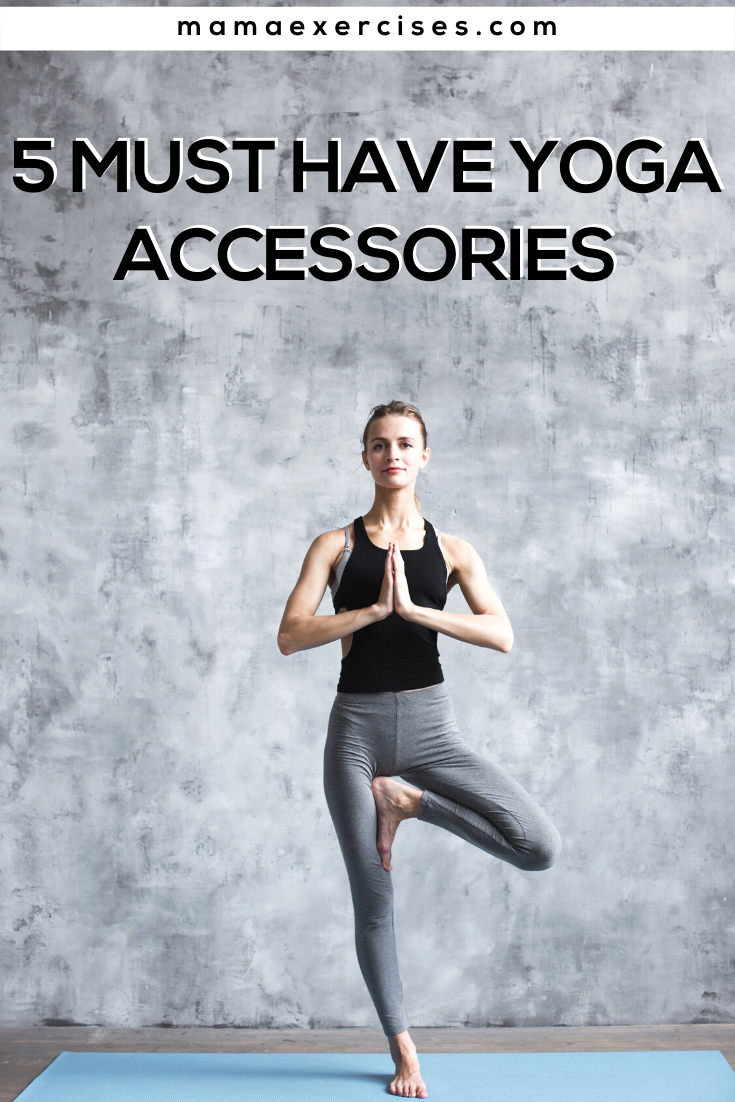 If you like hot yoga (or you just get all sweaty from doing regular yoga like me – ha!), a yoga mat towel is a must-have. I like this one from Shandali!
It's super absorbent and soft while also staying put on my mat. There are two different sizes, so be sure you order the right one or you'll have a tiny hand towel instead of one that fits your mat. 😉
It comes in a lot of different colors too!
What are some of your favorite Yoga tools? Tell me about them!!
Namaste!